Hamburg Seizes 700 Kg of Cocaine Hidden in Container
Authorities in Hamburg have found about 700 kilograms of cocaine hidden in refrigerated containers.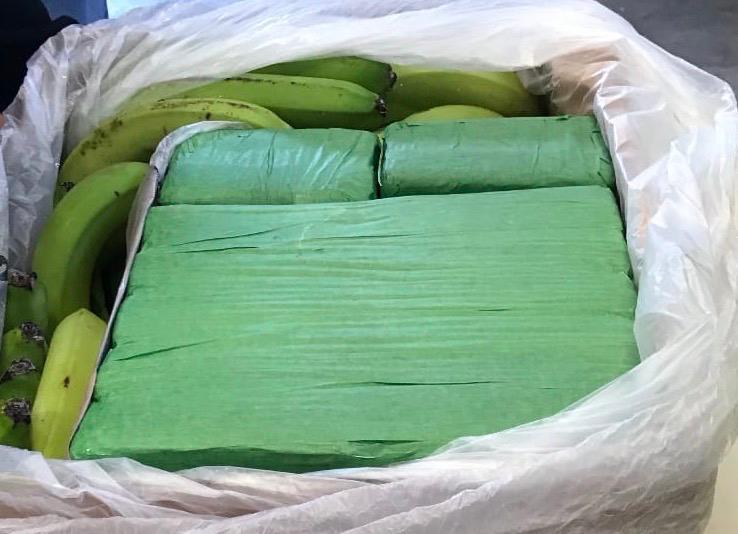 In early April 2019, local customs and police received a tip-off about three shipping containers filled with bananas. The reefer containers, containing a large amount of cocaine, were supposed to arrive at the Port of Hamburg on board a Germany-flagged boxship on April 6.
Following a search, officers found in one of the containers a total of 595 packages of cocaine hidden in 42 banana cardboard boxes, Hamburg Police said in a statement.
The police did not disclose the origin of the shipment.
After seizing a total of 700.69 kilograms of cocaine, the authorities started tracking the container, which led them to several individuals involved in smuggling drugs.
The operation, carried out from April to August 2019, resulted in the disruption and arrest of an international drug trafficking network.
Frank Nielsen, Spokesperson of Hamburg Customs Office, said that the Port of Hamburg, being the third-largest seaport in Europe, is and remains in the focus of drug squads. He explained that the success of the operation is a strong warning for drug traffickers backing criminal activities in Germany from abroad.
At the beginning of August, local customs informed they found and destroyed 4.5 tons of cocaine on a containership at the Port of Hamburg, representing the largest-ever cocaine shipment seized in the country. A few days later, customs officers announced they discovered and subsequently destroyed a further 1.5 tons of cocaine on board another boxship that docked in Hamburg.
World Maritime News Staff