Hamburg Süd Christens Polar Class Containership
German shipping company Hamburg Süd christened one of its Post-Panamax containerships in the Mexican port of Veracruz during the weekend.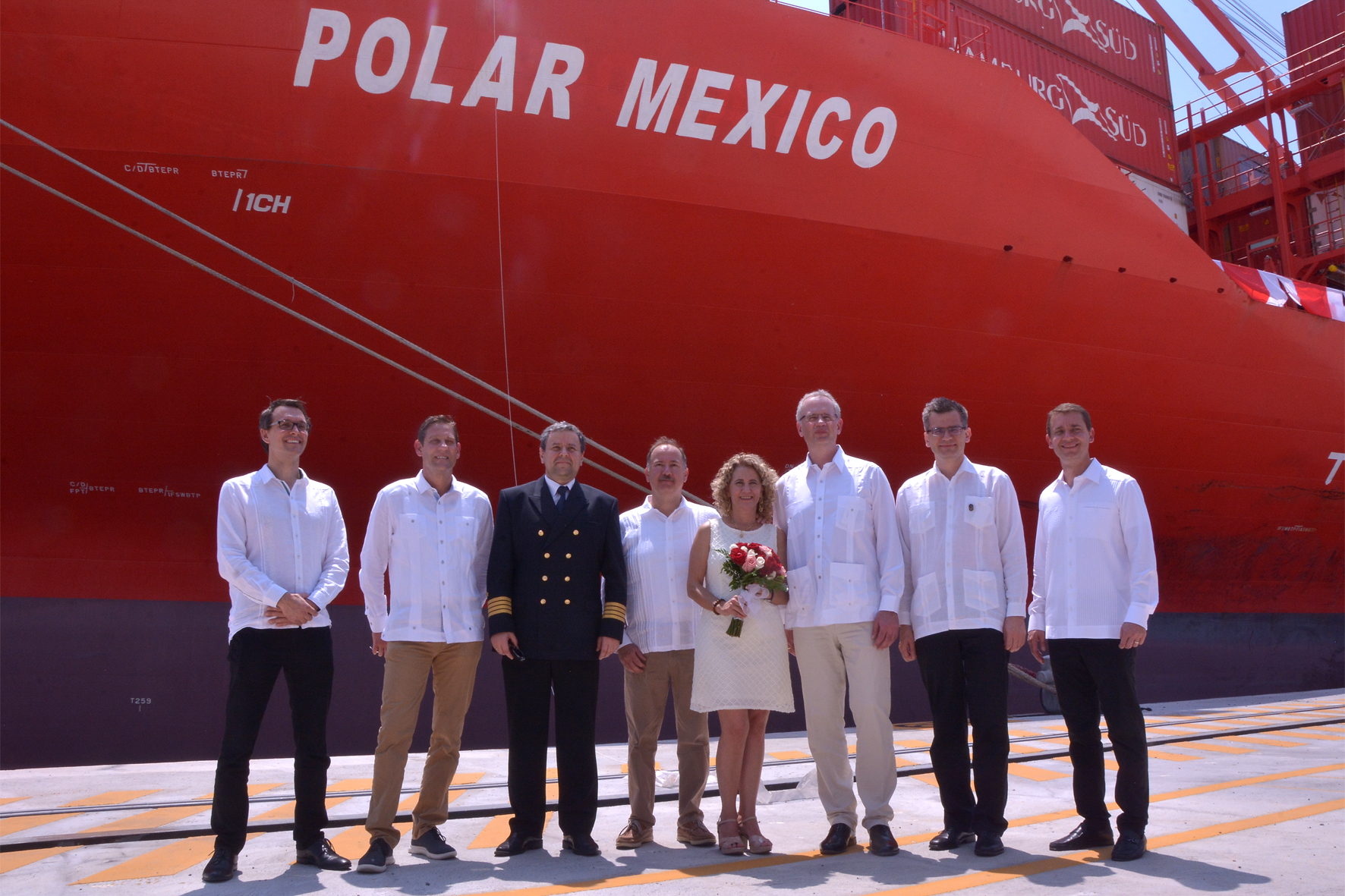 The christening of Polar Mexico also marked a first berthing of a container vessel at the new ICAVE terminal.
Scheduled to start operations soon, ICAVE is major maritime infrastructure development in the port.
"Mexico is one of the most important economies in Latin America and an important market for Hamburg Süd," Arnt Vespermann, CEO of Hamburg Süd, said.
"We are proud that we are christening this vessel while the city and the port of Veracruz are celebrating their 500th anniversary," he added.
Polar Mexico belongs to a series of four structurally identical vessels in the Polar class that built for Hamburg Süd by the Chinese shipyard Jiangsu New Yangzi Shipbuilding. With a total length of 230 meters and a width of 37.3 meters, the ship offers a container storage capacity of 3,800 TEU. It is designed to transport refrigerated cargo.
The boxship is deployed in the company's North Europe – Mexico/Caribbean Service (EMCS), which connects Altamira, Veracruz and Progreso as well as further Caribbean ports with Ireland, Great Britain, Antwerp and Bremerhaven.
Hamburg Süd has been active in Mexico for approximately 50 years and is one of the three largest liner shipping companies in the Mexican market today.