HB Hunte receives AiPs for new LCO2 tank design with voestalpine's F550 TMCP toughcore material
BV, DNV, and RINA have approved HB Hunte Engineering's revolutionary tank design made of voestalpine Grobblech's F550 TMCP toughcore, opening the gates towards a safe and reliable Liquid Carbon Dioxide (LCO2) transport.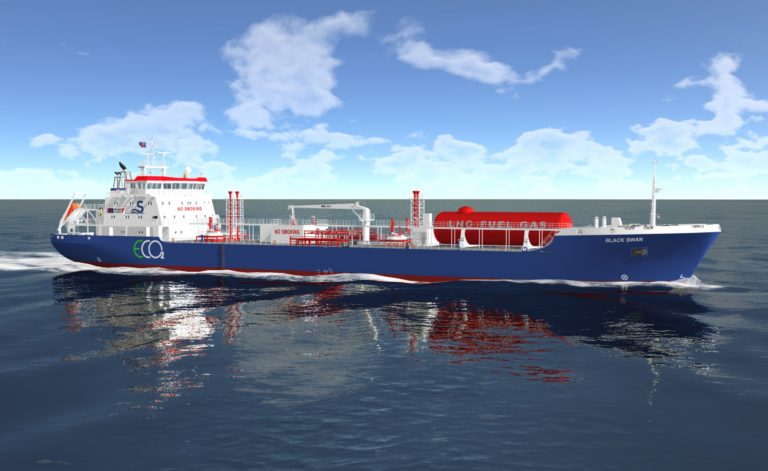 LCO2 cargo handling brings new challenges to tank designers and manufacturers due to its particular physical properties. One of the challenges for example is how to balance pressure and deep temperatures to be able to liquify Carbon Dioxide and at the same time prevent dry ice formation in the tank.
In order to be able to surpass these challenges the optimal material design choice is decisive to assure safe and reliable LCO2 transportation, overall when transporting it by ship where dynamic loads are part of any sea transport.
In order to assess this challenge, HB Hunte Engineering teamed up with voestalpine Grobblech GmbH to define how the perfect material design would look like. Several requirements were set on the canvas: high strength, the ability to withstand temperatures down to -80°C providing excellent Charpy V-notch test results and CTOD results above 0.2mm at design temperature down to -40°C.
Once the ideal material design was drafted, the DNV material F 550 seemed to be the perfect choice with regard to its strength level but missing the appropriate toughness properties at the desired design temperature. Therefore, the voestalpine Grobblech material specialists decided to combine its revolutionary toughcore® technology with the well-known F 550.
In doing so, the F550 TMCP toughcore was developed, providing the optimal solution for marine LCO2 transportation.
F550 TMCP toughcore carbon steel is now allowing HB Hunte Engineering to design LCO2 cargo ships with the most efficient and safe pressure tanks of IMO Type C.
HB Hunte Engineering has obtained several AiPs for its innovative IMO Type C tank design and modern and efficient cargo vessels using this game-changing material. The class societies BV and RINA were the first to release the AiPs for these cargo vessels with different cargo capacities.
DNV followed recently by awarding an AiP for the design of an LCO2 tank using F550 TMCP toughcore material accompanied by a second AiP for the dedicated vessel.
The actual designs at medium pressure and design temperatures down to -40°C cover capacities up to 7,000m³ for a single tank, whereas the overall ship's cargo capacity ranges up to 36,000m³ and even larger projects have just started!
Providing pressure vessels in cylindrical, Bi-lobe, or Multi-lobe shape, HB Hunte offers an optimized ship-tank solution to meet the most efficient cargo hold/cargo capacity ratio.
Utilizing the outstanding material properties of F550 TMCP toughcore, HB Hunte together with voestalpine, is able to offer an economic solution, higher production efficiency and best safety approach for a very challenging cargo, like LCO2!
---
Note: The opinions, beliefs, and viewpoints expressed in this article do not necessarily reflect the opinions of Offshore-Energy.biz