Heerema Taps Balltec for North Sea Decom Project
Balltec has recently been awarded a contract by Heerema Marine Contractors (HMC) for work on the decommissioning and removal of a large platform with conductors in the North Sea.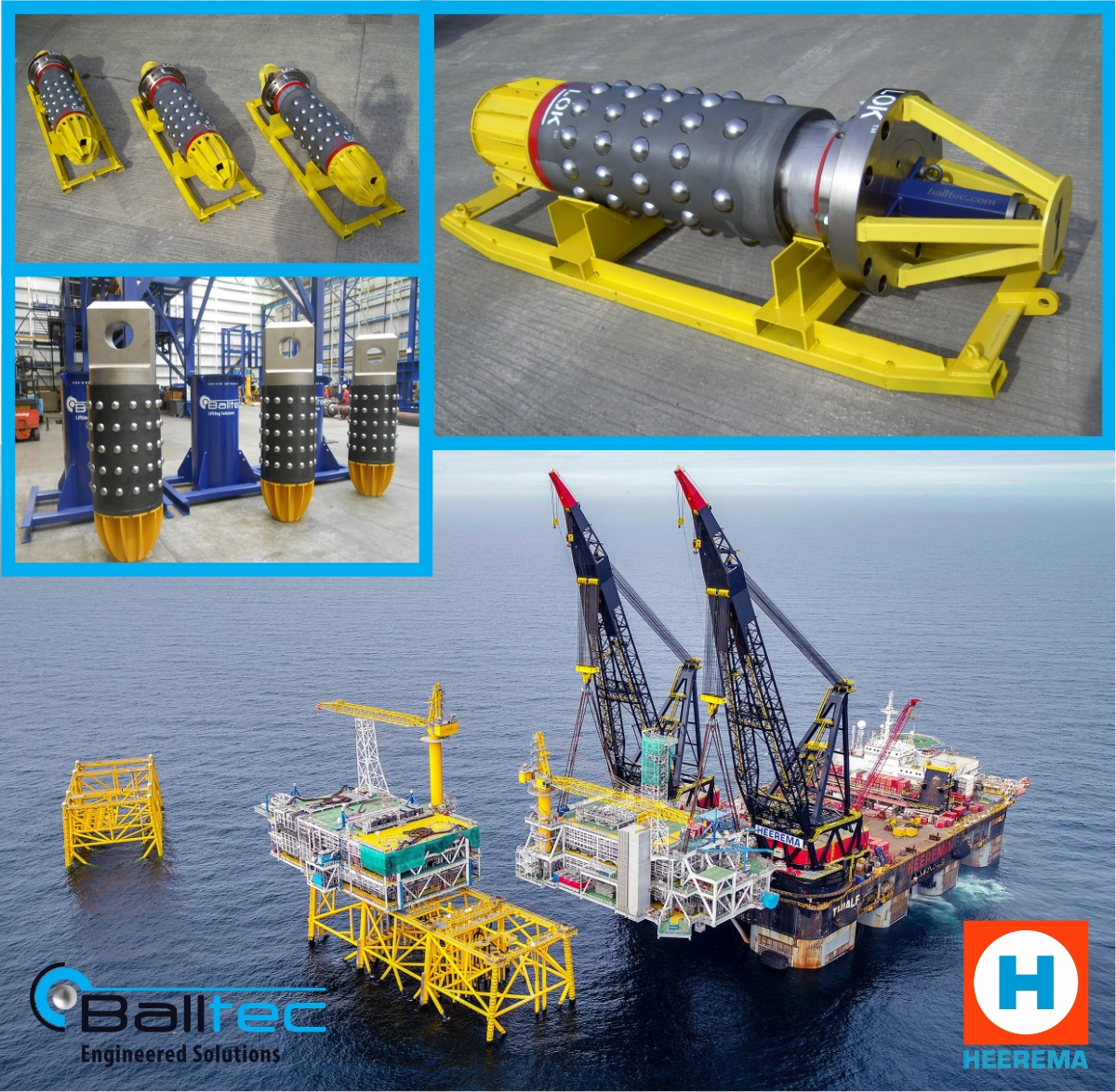 Balltec's scope of supply comprises 18 of its LiftLOK ball and taper lifting connectors.
The connectors will be used for the lifting of 30 inch diameter conductors during removal of a jacket in a single lifting operation by Heerema's heavy lift vessel Sleipnir.
The jacket and conductors will then be transported suspended in the cranes of the Sleipnir to a decommissioning yard.
The LiftLOK connectors, rated to a safe working load of 76 mT, are due to be delivered in March, 2020 with offshore operations scheduled to take place during the following summer.