HHLA feels negative impact of COVID-19
German terminal operator Hamburger Hafen und Logistik AG (HHLA) reported decreases in both revenue and earnings in the first three months of this year due to the challenging market environment.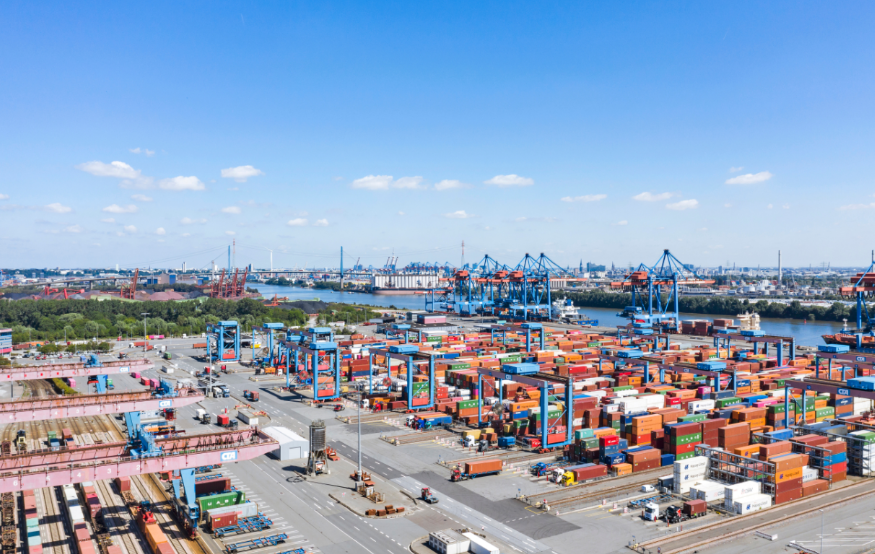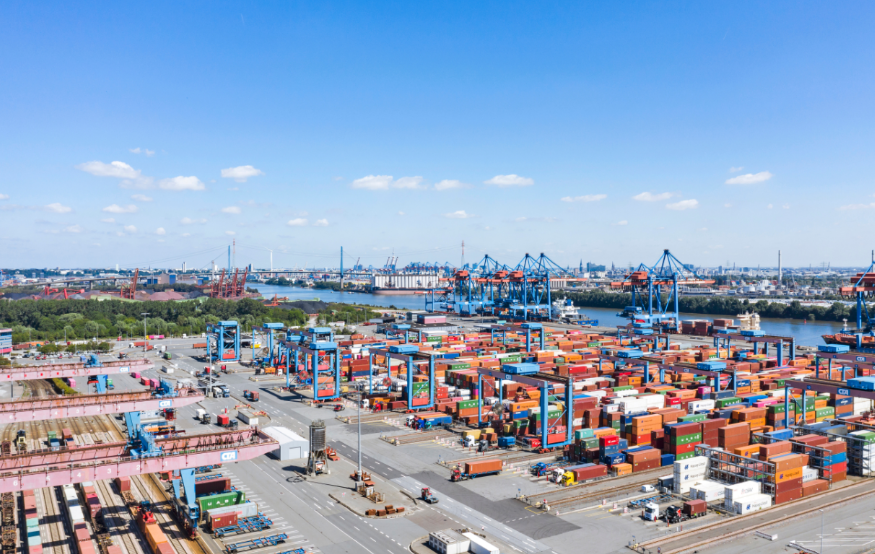 The company also recorded a moderate decrease in its container throughput and a significant decline in container transport.
As explained, this is attributable to stormy conditions in Northern Europe as well as the first signs of slowing economic activity in the wake of the coronavirus pandemic.
HHLA said that its revenue was down by 3.4 per cent to € 335.7 million in Q1 2020 from € 347.6 million seen in the corresponding period a year earlier.
The operating result (EBIT) decreased by 38.6 per cent to € 36.7 million in Q1 2020 from € 59.7 million posted in Q1 2019.
Similarly, profit after tax dropped by 53.4 per cent and amounted to € 17.9 million in the first quarter, against € 38.4 million recorded in the quarter ended March 31, 2019.
"Our expectations for the current financial year were marked by optimism; however, we are aware that external conditions for our business have been changing for some time due to a range of factors. The effects of the storms in the spring and the rapid spread of the coronavirus pandemic have nevertheless left a mark on our performance figures," Angela Titzrath, Chairwoman of HHLA's Executive Board, commented.
"We have to adapt to a situation that we have never experienced in our company's history and that we cannot influence. 2020 will be one of the most challenging years in the history of HHLA. However, we will use our experience to find ways out of this crisis and continue to successfully develop HHLA."
Performance of HHLA's Port Logistics subgroup in the first quarter
The listed Port Logistics subgroup recorded a moderate decrease of 3.7 per cent in revenue which stood at € 327.4 million in the first three months of 2020, compared to € 339.8 million in the same period last year. EBIT decreased sharply by 41.7 per cent to € 32.5 million from € 55.7 million seen in Q1 2019.
In the Container segment, the throughput volume at HHLA's container terminals decreased by 3.7 per cent overall to 1,796 thousand standard containers (TEU) in Q1 2020 from 1,865 thousand TEUs handled in Q1 2019.
At the three Hamburg container terminals, the throughput volume of 1,652 thousand TEU was down 4.1 per cent on the same period last year.
Ship delays resulting from the severe storms over Northern Europe and blank sailings resulting from the coronavirus pandemic led to a moderate decrease in cargo volumes from the Far East.
Handling volumes at HHLA's international container terminals in Odessa and Tallinn were on a par with the previous year at 144 thousand TEU.
Revenue decreased year-on-year by 2.6 per cent to € 195.6 million in the first quarter of 2020. This was primarily caused by the decrease in volumes resulting from the pandemic. Primarily due to the drop in volume, the operating result declined by € 12 million or 31.7 per cent year-on-year to € 25.8 million.
In the Intermodal segment, container transport also decreased by 5.1 per cent to 378 thousand TEU.
Outlook for the 2020 financial year
Extraordinary measures to contain the spread of the virus have been implemented worldwide. Both at a national level and in international transportation, this is leading to a contraction in economic activity whose true impact and duration cannot be reliably gauged, the terminal operator explained.
The contraction is affecting all areas of the economy, including international trade, which is critical to HHLA.
"It is not possible to make any reliable forecasts under the current conditions, but we can assume that revenue and operating result (EBIT) for the Port Logistics subgroup will be strongly below previous year. This is primarily due to the possible at least temporarily sharp declines in container throughput and transport," according to HHLA.
"Notwithstanding the current business development, HHLA is well positioned for the future. Despite the strains put upon us by the coronavirus pandemic, the existing liquidity will allow us to fulfil our payment obligations," Chairwoman of the Executive Board concluded.