Hitachi Energy gets preferred supplier status for UK's longest HVDC link
SSEN Transmission and the UK National Grid have selected Hitachi Energy as the preferred technology provider for two HVDC converter stations to interconnect the Scottish and English power grids. The news comes a few days after the Switzerland-based company was selected to deliver the HVDC converter system for two other transmission links offshore Scotland.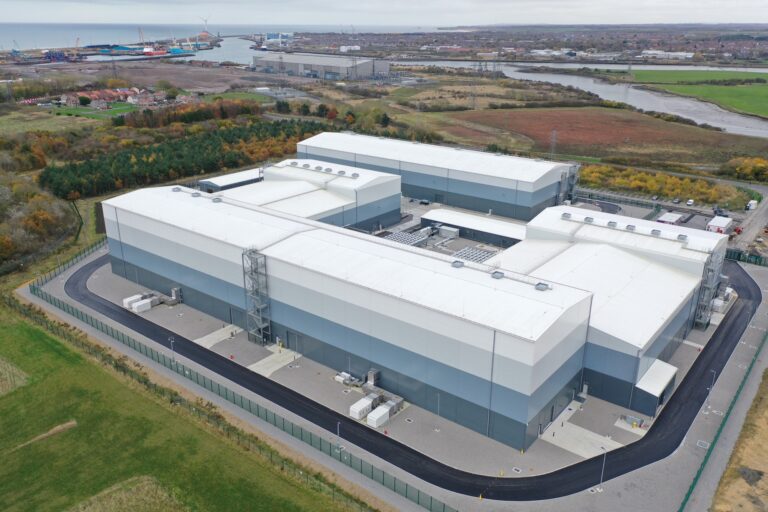 The Eastern Green Link 2 (EGL2) project will consist of two 525kV bipole VSC converter stations connected by 440 kilometers of subsea cable and 70 kilometers of underground cable, said to make it the longest HVDC link in the UK.
Hitachi Energy is collaborating with the construction company BAM to provide the civil and installation scope for the project.
The company stated that this enables investment in new production capacity and to undertake large-scale recruitment drives, as well as strengthens collaboration, standardization of solutions, and synergies between projects.
"This is another important milestone for EGL2 which is part of the new network infrastructure required to help the UK meet its net zero and energy security ambitions," said Sarah Sale, Deputy Project Director of National Grid.
"Along with cabling bidder and formal joint venture announcements, this is another key part of the project which is now in place and ready for the delivery phase. We look forward to working in collaboration with Hitachi Energy and BAM as the project continues to progress."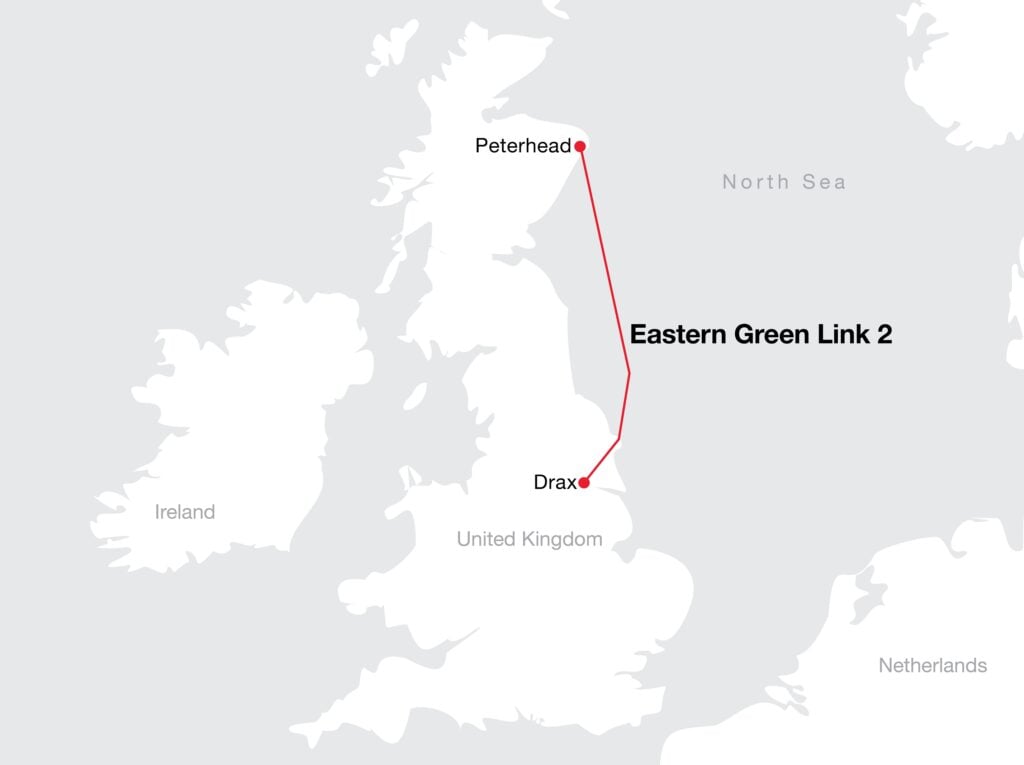 Hitachi Energy was recently also given the preferred supplier status for multiple onshore HVDC converter stations for the Western Isles and Spittal-Peterhead subsea links in Scotland.
The EGL links form part of a series of planned electricity grid reinforcements targeted at increasing the capability of the existing UK transmission network to facilitate increased flows of planned renewable generation in the North to demand centers to the South, supporting the ambitions of enabling 50 GW offshore wind generation by 2030 and achieving a net zero economy by 2050.
SSEN Transmission secured a marine license from Marine Scotland for EGL 2 in May. The approval of the license applies to the 150-kilometer stretch of cable that sits within Scottish waters and gives permission to install infrastructure within a 500-meter-wide defined corridor of the seabed from where the proposed cable makes landfall at Peterhead, to the Scottish-English maritime border. 
Italian cabling giant Prysmian was recently selected as the exclusive preferred bidder for EGL 2 and EGL 1.