Höegh LNG FSRU picked for Jaigarh project
Norwegian floating LNG player Höegh LNG has secured a contract to supply one of its FSRUs to H-Energy.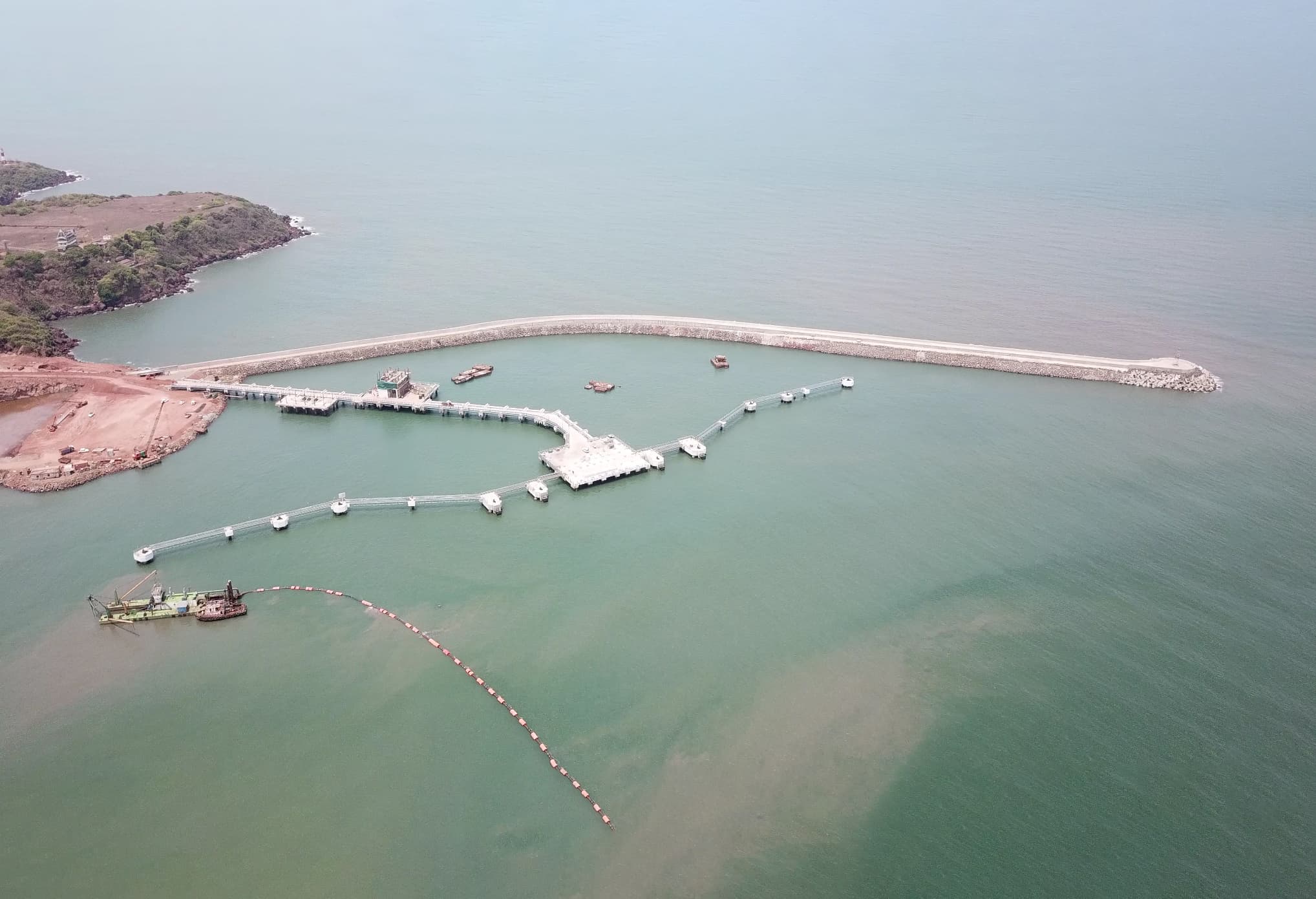 Under a binding commitment agreed on Thursday, November 19, Höegh LNG will supply the unit to Jaigarh, as early as Q1 2021.
The final agreement will be for 10 years with annual termination options after year five, Höegh LNG said in its statement.
The company will allocate one of its available FSRUs currently trading in the LNG carrier market for the project.
President and CEO Sveinung Støhle, noted that the construction of H-Energy's LNG import project is near to completion, positioning it as a timely gateway to one of the world's highest growing LNG markets.
"The terminal will be the first of what we believe could be multiple FSRU based terminals in India", Støhle said.
The Jaigarh project will be India's first FSRU project. H-Energy said it is in an advanced stage of commissioning the facility.
The project located at Jaigarh Port, in Ratnagiri district of Maharashtra, will be implemented in two phases. Phase I consists of a jetty-based FSRU of 4 mtpa capacity.
H-Energy intends to develop an 8 mtpa land-based project in Phase II.
Höegh LNG to end Jaigarh project delays
Initially, H-Energy, a unit of real estate group Hiranandani, selected the FSRU GDF Suez Cape Ann for the project.
The vessel arrived at the site in April 2018, for the project inauguration. However, the project has faced a number of delays being first pushed back to the end of 2018, and subsequently to the end of 2019.
Currently, the company's website shows commercial operations start planned for Q4 2020. However, with the FSRU's delivery timeline, the start of operation could be pushed back again.
When operational, the facility will supply regasified LNG to customers through a 60-km tie-in pipeline. The pipeline will connect to national gas grids at Dabhol