Hoyer Group boosts its LNG business
German logistics services provider Hoyer Group is expanding its liquefied natural gas (LNG) transport business footprint.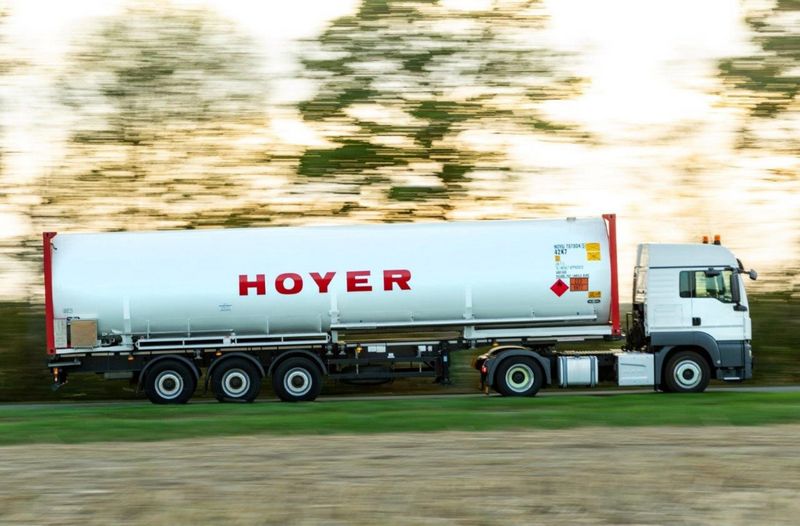 The market for alternative energies is growing rapidly worldwide. This trend has prompted the Hoyer Group to take the step further. The company noted in its statement that LNG also shows potential as a fuel.
Overall, the demand for LNG as fuel for road transport, industry and shipping is growing. As a response, the Hoyer Group is accelerating the LNG transport business.
The company's portfolio of services in this segment includes supplies to petrol stations and deliveries to industrial companies, as well as, supply to shipping.
In its statement, the company said that all of its equipment has the necessary approvals entitling the company to load at major European LNG storage terminals.
In addition to LNG logistics, Hoyer Group is expanding its fleet by including LNG trucks as well as CNG (Compressed Natural Gas) vehicles.
HOYER has already put four LNG trucks and seven CNG vehicles on the road.
Ortwin Nast, chief executive officer of the Hoyer Group says, "expanding our truck fleet by including climate-friendly trucks is a logical consequence."
Engines fuelled with liquid natural gas emit around 15 per cent less CO2 emissions and approximately 60 per cent less nitrogen oxides compared to conventional diesel engines. An LNG engine also consumes less fuel.
The topic of alternative drive systems will be followed up intensively in the future. The steady expansion of the service station infrastructure, together with attractive measures such as exempting LNG trucks from highway tolls reinforces the trend towards LNG trucks, despite higher acquisition costs compared to their diesel equivalents, the company said.
Related news
List of related news articles