HRAS: 8 Seafarers Abandoned off Namibia Suffering from Serious Mental Health Issues
Eight Indian seafarers, who have been abandoned offshore Namibia on board an offshore supply vessel MV Halani without wages, are suffering from fatigue and serious mental health problems, a case study from England-based maritime charity organization Human Rights at Sea (HRAS) shows.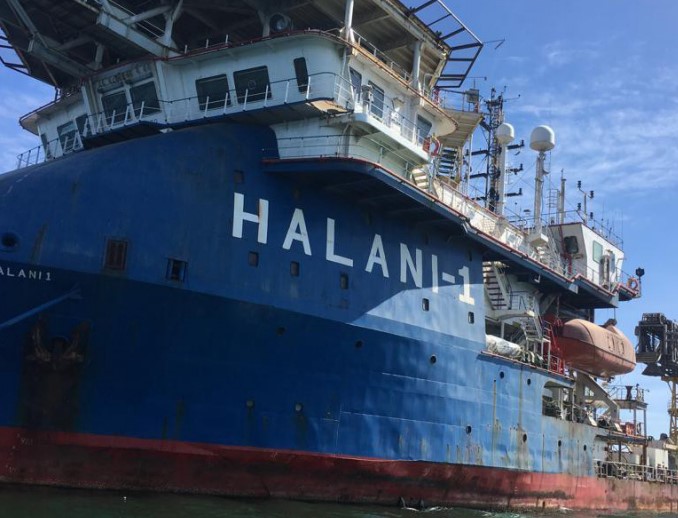 Halani 1 is a DP3 vessel that works with offshore oil rigs owned by Halani International PVT Ltd, a company based outside of Dubai, in Sharjah, UAE.
The men have been stranded at Walvis Bay, Namibia between one and two years, and their abandonment was registered in IMO's data base since last year.
However, HRAS informed that the issue of payment of outstanding wages has still not been rectified and P&I cover has lapsed. Further, the mental health and crew threats of suicide remain a very real issue.
"We are extremely concerned for the crew's mental health which is declining with each passing day. The crew have been let down on multiple occasions, and have had promises of full wages and repatriation consistently broken. We urgently call on all parties to work together to find a solution. The seafarers on board must be repatriated immediately – they and their families are effectively being held captive and have suffered for far too long," Ben Bailey, Director of Advocacy and Regional Engagement from the Mission to Seafarers said.
"Our charity further finds it concerning that in all of our latest publicly available case studies, the abandoned crew are predominantly Indian seafarers. This begs the question of what is the level and detail of State scrutiny and commercial ship manager due diligence checks into the seafarer recruitment process in India, reflecting implementation of the 2011 UN Guiding Principles on Business and Human Rights at the very least?" HRAS Founder and Trustee, David Hammond, said.
Image Courtesy: Copyright https://medium.com/@Jade_Lenon/exclusive-us-15-million-ship-and-indian-crew-abandoned-at-valvis-bay-9d70713db4ad