HSR waiting period for Ensco, Rowan merger cut short
UK driller Ensco and its U.S. rival Rowan have announced the early termination of HSR waiting period related to a proposed merger of the two companies.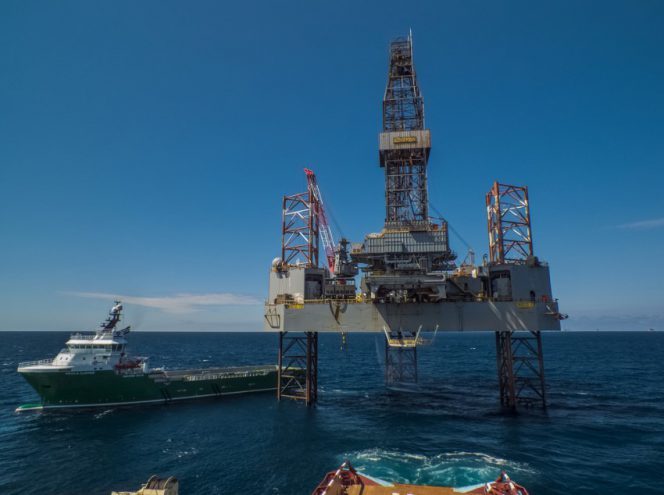 The two company on Thursday said Department of Justice and the Federal Trade Commission had granted early termination of the waiting period under the U.S. Hart-Scott-Rodino Antitrust Improvements Act of 1976, as amended ("HSR Act"),  with respect to the proposed Ensco-Rowan merger previously announced on October 8, 2018.
Accordingly, the closing condition with respect to the expiration or termination of the waiting period under the HSR Act has been satisfied.
Completion of the transaction remains subject to satisfaction or waiver of certain other conditions, including approval by the shareholders of both Rowan and Ensco along with other regulatory and court approvals.
The proposed all-stock merger will create an offshore drilling company with 82 offshore rigs in its fleet, making it the world's largest by fleet size.
Fleet structure
The two drillers have said that the merger will create a driller with the broadest geographic presence of any offshore driller in the market.
The combined fleet will consist of 28 floating rigs (semi-subs and drillships) and 54 jack-ups. The number includes two drillships and one jack-up rig under construction and does not include rigs which are part of Rowan's ARO joint venture in Saudi Arabia.
Within the fleet of 28 floating rigs are 25 ultra-deepwater rigs capable of drilling in water depths of greater than 7,500 feet, with an average age of six years – "establishing this fleet among the youngest and most capable in the industry."
According to Ensco, the combined fleet will also have the second-largest fleet of the highest-specification drillships in the industry, with 11 of these seventh generation ultra-deepwater rigs.
As for the jack-ups the 54-rig jack-up fleet will include 38 units that are equipped with "many of the advanced features requested by clients with shallow-water drilling programs," such as increased leg length, expanded cantilever reach and greater hoisting capacity. Among the combined company's jack-up fleet are seven ultra-harsh environment units and nine additional modern harsh environment rigs.
Rowan CEO will serve as the chief executive of the combined company.
Offshore Energy Today Staff
People also read:
Rowan, Ensco see improvement in offshore drilling space
Ensco-Rowan: All water depths with truly global footprint
Bassoe: Ensco and Rowan just created the mother of all offshore drilling rig owners
Related news
List of related news articles