'Hundreds of thousands' of Canadian jobs lost with LNG exemptions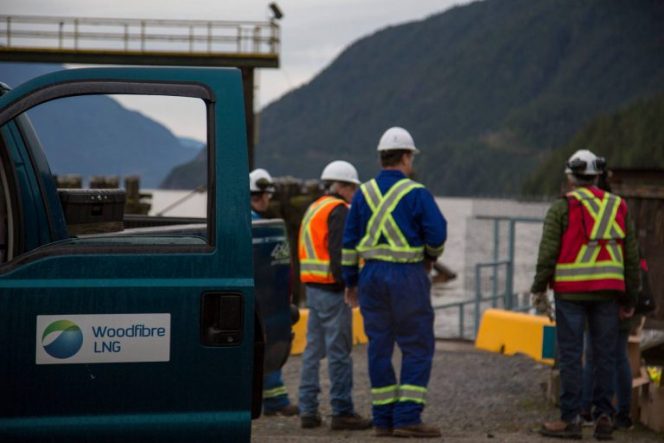 ---
The Canadian Institute of Steel Construction (CISC) claims the federal government is giving away "hundreds of thousands of jobs" to China with assurances against trade barriers for the Canada LNG and Woodfibre LNG projects.
On August 9, Canada's finance minister Bill Morneau announced that Woodfibre LNG would be exempt from duties on imported fabricated steel. The same was previously announced for the $40 billion Canada LNG project.
The Canadian government stated that "trade barriers would not be permitted to stand in the way of these historic private sector investments."
CISC said that the two LNG projects would be modularized, meaning they would be built in smaller shippable pieces with all the equipment and components preinstalled.
The modules will be connected on-site, requiring very few construction workers. In doing so, the Institute believes that the "largest project ever in the history of Canada" would be handed over to Chinese businesses and workers.
CISC CEO Ed Whalen said: "These two projects if done in Canada, would have created hundreds of thousands of construction jobs for all trades across the country. Projects like these employ skilled workers from all over Canada and not just in the local area."
CISC added that the duties on fabricated structural steel were implemented by the Canadian International Trade Tribunal after proof that China, South Korea, and Spain were found to be illegally dumping into Canada. An appeal of the decision is currently still pending in the Federal Court of Appeal.
"For the Liberal government to double down with a remission was not necessary. They got their duty money last fall and now they get it twice. Minister Morneau also stated last fall the government would let the legal process take its course before any further action by government. The Liberal remission appears to be a pre-emptive move to override or influence the courts.
"For the Government of Canada to call their own fair-trade process a trade barrier is dumbfounding," Whalen added.
CISC also made sure to clarify that the argument that Canada does not or can't do module construction work was false. Namely, Canada has been assembling modules for many years with the projects like those in Alberta.
"What is true is that international oil and gas companies want the lowest cost, China's illegal dumping and subsidizing provides that the Government of Canada will offer the legal framework to allow this to happen and Canadian construction workers no longer have access to projects in Canada," CISC stated.
Related news
List of related news articles