Hurricane Energy enters £249 million sale deal
UK's Prax Exploration & Production has reached an agreement with compatriot Hurricane Energy for the acquisition of the North Sea-focused company for approximately £249 million.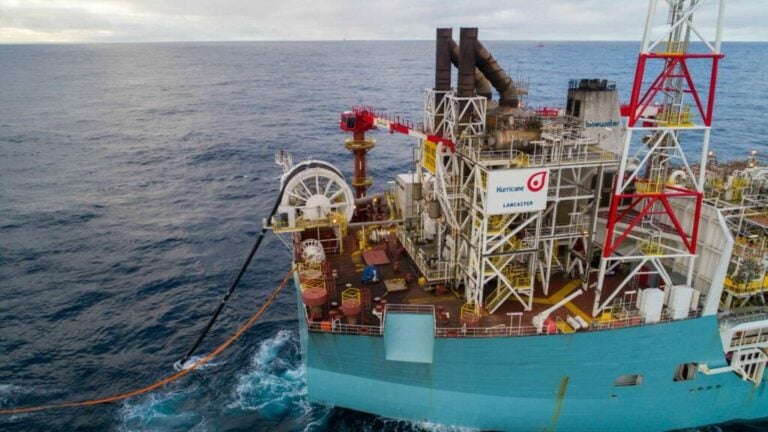 Hurricane Energy is focused on fractured basement reservoirs offshore West of Shetlands on the UK Continental Shelf and holds a 100 per cent operated interest in the Lancaster Field.
Under the terms of the acquisition, each Hurricane shareholder will be entitled to receive 4.15 pence for each Hurricane share, comprising the transaction dividend of 3.32 pence per share in cash (£66.1 million) and the cash consideration of 0.83 pence per share in cash (£16.5 million).
In addition, each shareholder will be entitled to receive a supplementary dividend of up to 1.87 pence per share in cash (£37.2 million) and a deferred consideration unit, which may deliver up to 6.48 pence per share in cash (£129.1 million), plus such amount of the supplementary dividend amount which is not declared as a dividend prior to the scheme effective date.
Subject to, among other things, the satisfaction or, where permitted, the waiver of the conditions, the scheme is currently expected to become effective before the end of Q2 2023.
"I am pleased by the outcome of what has been a thorough and exhaustive formal sale process. The Hurricane Board believes that the acquisition will deliver more cash than Hurricane Shareholders are likely to have received from Hurricane's Lancaster oil field, on a much expedited timeframe, as well as mitigating the risks associated with production from a single well development," said Philip Wolfe, Chairman of Hurricane.
"In addition, the Deferred Consideration Units offer the opportunity to share in future production out-performance or higher oil prices, as well as revenue from future acquisitions by Hurricane. Accordingly, the Board of Hurricane is pleased to recommend the acquisition to shareholders."
Prax, a wholly-owned subsidiary of State Oil Limited, has an asset base with 113 kbpd of refining capacity and 1,917 kcbm of storage capacity. Its recent activity includes the acquisition of the Lindsey Oil refinery in the UK from TotalEnergies in 2021, the acquisition of the Jarrow terminal from Shell in 2016 and the Zeebrugge terminal from TotalEnergies in 2020, and the acquisition of Harvest Energy in 2015.
"We are committed to building a scaled upstream division and have the financial, strategic and management capacity to complete further upstream M&A at pace," said Alessandro Agostini, Head Of Exploration & Production of the Prax Group.
"Hurricane is the first step and the platform from which our upstream division will be built, as, together with our M&A colleagues we review the potential acquisition of further, complementary UK continental shelf upstream assets. We look forward to welcoming the Hurricane team as we build a scaled upstream division within the Prax group."
Speaking about the Lancaster Field, Hurricane produced 3.1 mmbbls from the field in 2022 and is currently producing 7,710 bbls/d from a single well, with a water cut of 52 per cent, into the leased Aoka Mizu FPSO.
Production of 2P Reserves is projected by Hurricane to continue until August 2025 at an assumed US$80/bbl oil price, at which point the Lancaster field will be abandoned.