Hydrogen-producing offshore wind turbine project progressing towards permit application
Vattenfall's offshore wind-to-hydrogen pilot project in Scotland is moving towards filing consent applications, with a public consultation event set to be held next month and the developer appointing a UK-based consultancy for the metocean design criteria for the project.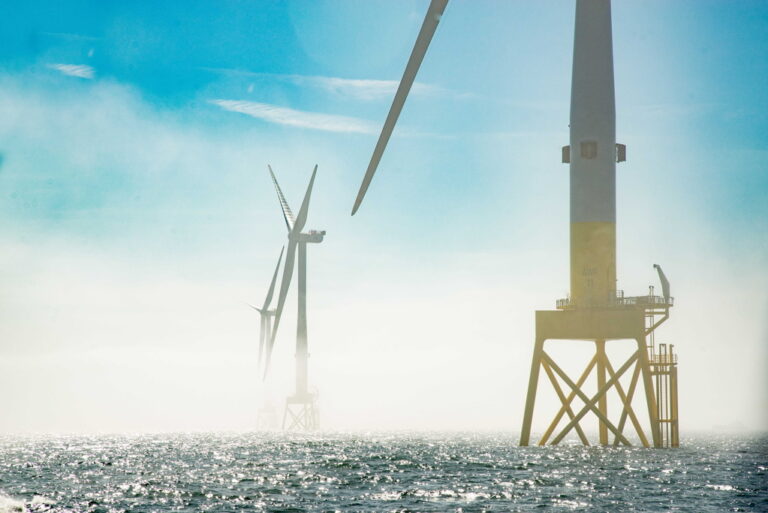 The Hydrogen Turbine 1 (HT1) project is said to bring the world its first hydrogen-producing offshore wind turbine as it involves placing an electrolyser directly onto an existing operational turbine at Vattenfall's 97 MW Aberdeen offshore wind farm, also known as the European Offshore Wind Deployment Centre. The hydrogen produced at sea will be piped to shore at Aberdeen Harbor.
Vattenfall intends to submit applications for a marine licence with Marine Scotland and for onshore planning consent with Aberdeen City Council to realise the project and have it in operation by 2025.
Since HT1 is now in the pre-application period, it is required to undergo public consultation under the Pre Application Consultation (PAC) regulations.
The developer has scheduled an event in Aberdeen on 14 November to inform stakeholders about the HT1 pilot and gather comments and feedback, which the stakeholders will also be able to deliver to the company in written form until 28 November.
Vattenfall has also hired the UK consultancy MetOceanWorks to deliver key design criteria for the planned hydrogen pipeline for HT1.
"Having access to reliable design criteria will be hugely important for the team. We are pleased to be working with MetOceanWorks, whose extensive experience is a great asset to the project", said Matthias Johannsen, Metocean Project Manager at Vattenfall.
According to earlier information about the project, with an output of 8 MW from one of the offshore wind farm's Vestas turbines, HT1 will be able to produce enough hydrogen every day to power a hydrogen bus to travel 24,000 kilometers.
The project aims not only to be the first in the world to test the full integration of hydrogen production with an offshore wind turbine, but also to map out development and consent processes for large-scale hydrogen projects co-located with offshore wind farms to speed up future development.
Earlier this year, Vattenfall was awarded £9.3 million (around €10.6 million) in innovation funding from the Net Zero Innovation Portfolio Low Carbon Hydrogen Supply 2 fund by the UK government to develop Hydrogen Turbine 1.
In July this year, Vattenfall submitted a bid in the Dutch offshore wind tender for Hollandse Kust West, where the company also plans to utilise hydrogen-producing wind turbines.
In the Netherlands, Vattenfall proposes to build an offshore wind farm that would comprise the world's first offshore green hydrogen cluster, with three 15 MW turbines equipped with electrolysers.
Subscribe
Offshore Energy daily newsletter