HySTRA marks completion of world's 1st LH2 carrier voyage
Japan's hydrogen association HySTRA held a ceremony to mark the completion of the first voyage of the world's first liquefied hydrogen (LH2) carrier Suiso Frontier.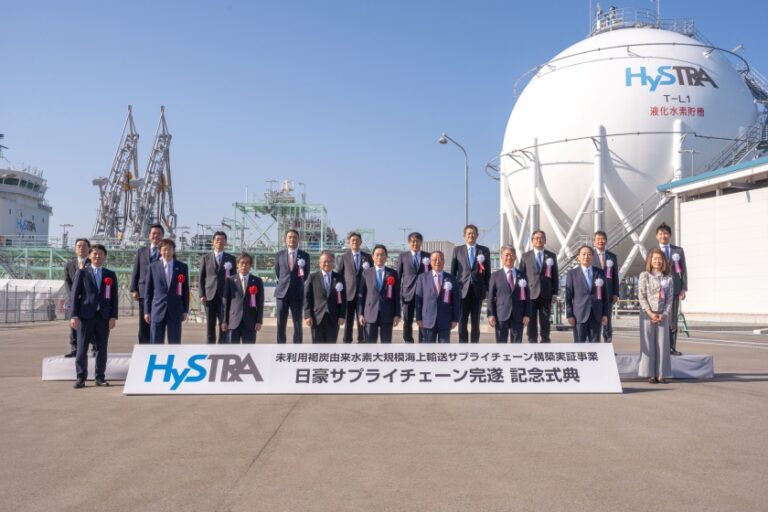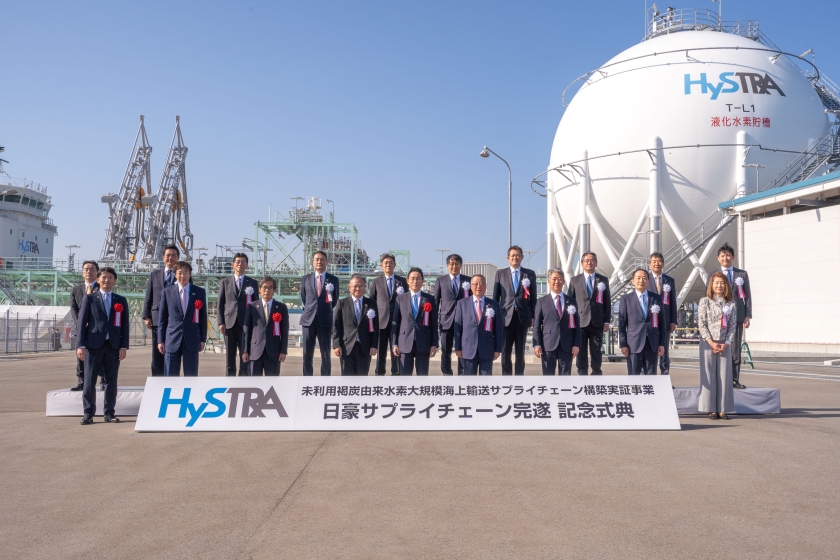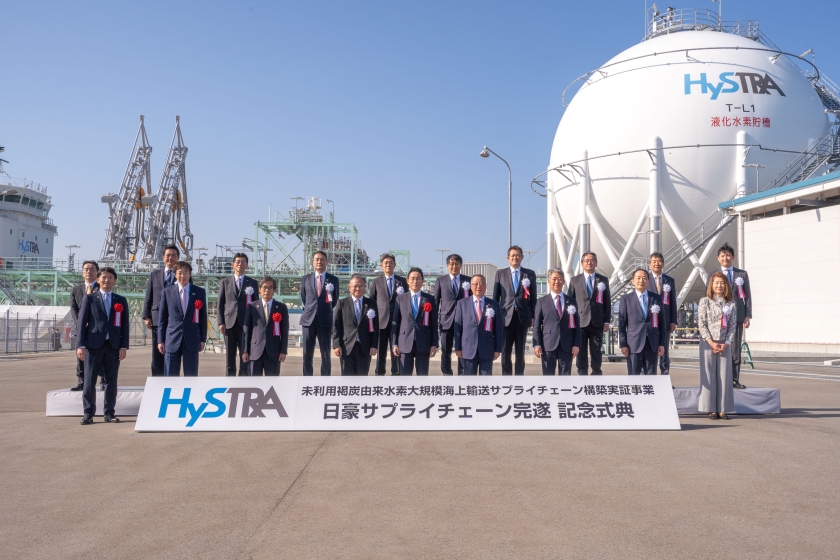 HySTRA held the ceremony in Kobe, Japan to celebrate the completion of the world's first maritime transport of liquefied hydrogen, including its loading and unloading.
The demonstration voyage by the world's first LH2 carrier Suiso Frontier proved that an international LH2 supply chain is possible. Therefore, this voyage marked a significant step toward the use of hydrogen as a new, clean energy source.
The Suiso Frontier left Japan in December 2021 and arrived in Australia in January 2022. The ship received liquefied hydrogen produced from coal in Victoria, Australia, and returned to Japan in February 2022, unloading the cargo to a landside storage tank.
The 8,000 tonnes vessel can transport large quantities of LH2 over long distances by sea. The LH2 is at 1/800 of its original gas-state volume, cooled to –253°C.
The HySTRA joint venture includes Iwatani Corporation, Kawasaki Heavy Industries, Shell Japan, J-POWER, Marubeni, ENEOS, and Kawasaki Kisen Kaisha. In addition, it has the support of the New Energy and Industrial Technology Development Organization (NEDO).
Kawasaki Heavy designed and constructed the vessel in addition to the Hy touch Kobe, an LH2 cargo handling demonstration terminal.
The JV developed technologies to produce and transport large volumes of liquefied hydrogen, conducting demonstration tests between Japan and Australia. These processes are to establish processes around the safe loading, offloading, and storage of hydrogen.
Insights from the demonstration voyage are to also guide the development of international safety standards and codes for transporting LH2.
The project also had input from Japanese and Australian government agencies and companies in Japan and Australia.
In Australia, Iwatani, KHI, J-POWER, Marubeni, Sumitom, and AGL Energy formed HESC; a consortium to build a gas refining facility, hydrogen liquefaction, and loading terminal.