Hyundai, KIC target $900 m worth of mergers and acquisitions
South Korean shipbuilding heavyweight Hyundai Heavy Industries Holdings Co. (HHIH) has signed a joint investment deal with compatriot wealth fund Korea Investment Corp. (KIC) worth KRW 1 trillion ( around $900 million).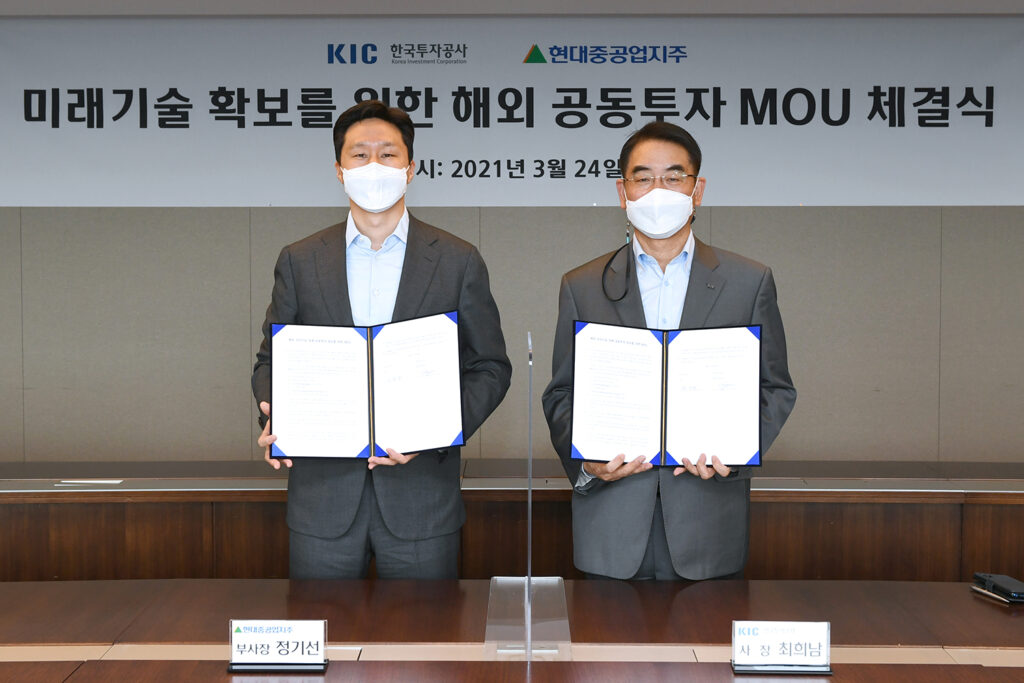 The two South Korean entities inked a preliminary agreement on the co-investment at Hyundai's headquarters on March 24.
Under the deal, the duo plans to advance into the merger and acquisition (M&A) of promising global companies involved in the development of autonomous ship operation, AI, and robotics.
Areas of interest of the joint investment deal also include hydrogen fuel cells, digital healthcare, and energy equipment.
The strategy is aimed at securing Hyundai's competitiveness and will serve as a growth engine for the company as it pushes toward greater digitalization and decarbonization.
Mergers and acquisitions have been a strong tool for Hyundai Heavy Industries in strengthening its business edge. The shipbuilding giant is currently pursuing the acquisition of leading shipbuilder Daewoo Shipbuilding & Marine Engineering (DSME) and local construction equipment maker Doosan Infracore Co.
The $1.8 billion DSME-HHIH merger has secured approvals from regulatory bodies in China,  Singapore, and Kazakhstan, while approvals from South Korea, Japan, and the European Union are still pending.
The approval of the merger has been under an in-depth probe in the EU since 2019.
Over the past year, the process has been on and off due to the impact of the corona pandemic hampering the shipbuilders' ability to meet deadlines on the delivery of the necessary documentation and feedback.
As a result, at the end of January, Korea Shipbuilding & Offshore Engineering (KSOE), a shipbuilding holding company of Hyundai Heavy Industries Group, extended the deadline for the acquisition to June 2021.
Despite the delays, Hyundai expects to complete the acquisition of its smaller rival by the end of the first half of 2021.