Incident severely damages floating solar plant in Albania
Albania's first floating solar plant, developed by Statkraft and Ocean Sun, has been severely damaged by an undisclosed incident, prompting the developers to start retrieving the floating unit ashore.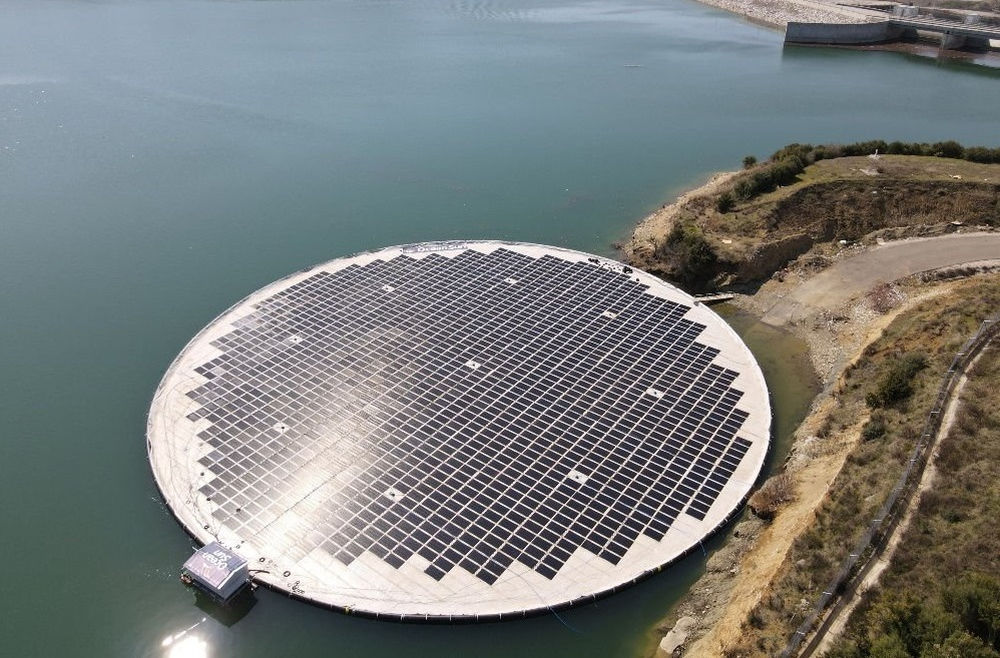 The floating ring with membrane and two connected barges has been severely damaged on 9 June 2021, and has since been partly submerged at the Statkraft Banja hydro power reservoir.
Norwegian supplier of floating solar technology for the project Ocean Sun said the salvaging operation of the assets, including solar panel, was launched immediately.
In close collaboration with Statkraft, work is currently ongoing to take the damaged unit completely ashore. According to developers, health, safety, security and environment (HSSE) aspects are the top priority in all parts of this operation.
During, and in parallel with the work to secure the collapsed ring, the parties said they are working diligently to identify the root causes of the incident.
The analysis is expected to provide important input to the process of detailing a plan for the project's next steps at the Banja site.
"Despite this incident, Ocean Sun remains fully committed to and confident in the core technology, which has been successfully proven in several pilots", Ocean Sun said in a statement.
The first floating solar unit for the project, placed at the reservoir where Statkraft operates its 72MW Banja hydropower plant, started commercial operations in early June.
The unit, comprising 1536 solar panels with an installed capacity of 0.5MWp, covered almost 4,000 square meters.
The project was expected to continue its second implementation phase during the second half of 2021, whereby additional three floating units would have been installed, with a combined additional capacity of 1.5MWp.
The developers have not unveiled any details regarding the consequences of the incident on the continuation of the project.