Innosea joins 240MW floating solar project in Laos
Innosea has been appointed a technical advisor to the engineering team for one of the world's largest floating solar photovoltaic (FPV) projects, to be built at the Nam Theun 2 hydropower plant reservoir in Laos.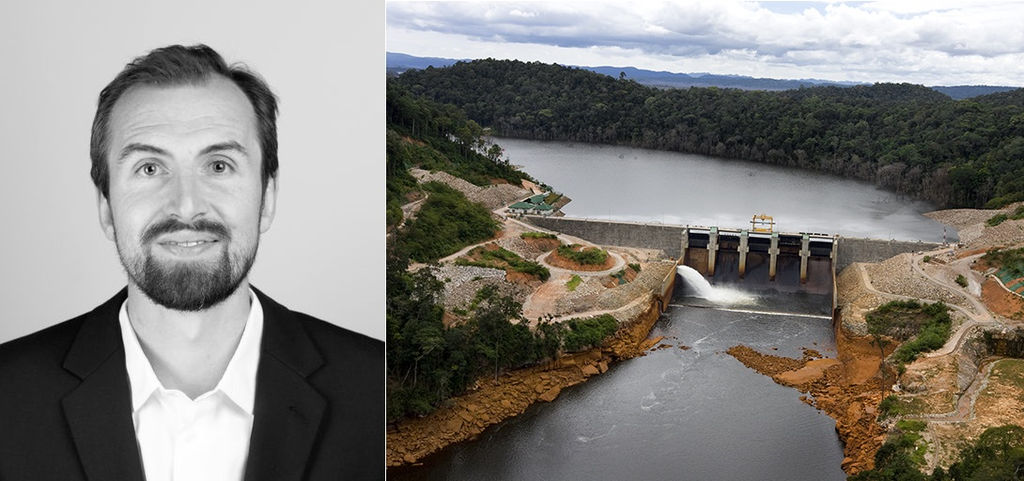 The FPV project envisages the construction and installation of a 240 MWp floating solar plant covering an area of about 3.2 square kilometers, at the Nam Theun 2 hydropower station in Laos.
The hydropower dam's solar extension will increase existing electricity generation with minimal use of space and no land intrusion.
Innosea, which is part of AqualisBraemar LOC Group (ABL Group), will provide support for wave and anchoring studies, during the course of the development of the project where hydro and floating solar plants will be mutually beneficial.
The floating solar islands are expected to reduce water evaporation that will in turn increase annual power production of the hydropower plant, according to developers.
Benoit Briere, senior project manager at Innosea, said: "The Nam Theun 2 solar project is exciting as it can demonstrate cost and energy potential from integrating FPV with existing power plants and technologies.
"Energy clustering of solar with hydropower is believed to potentially boost electrical output of existing plants by 10%, without occupying land space. It's also a privilege to support Laos in the development of what is projected to be one of the world's largest FPV plants".
Innosea, an engineering, design and R&D consulting firm specialising in marine renewables, has contributed to more than 60 FPV projects over five continents.
"FPV continues to grow exponentially, and we are pleased to have been expanding our FPV project and service portfolio on a similarly rapid growth trajectory in Asia, Europe and the Americas", added Briere.
Within FPV, Innosea provides a range of engineering and advisory services including structural engineering, hydrodynamic modelling, technical due diligence and strategy advisory, tank testing amongst others.
The Nam Theun 2 was developed by the project venture Nam Theun 2 Power Company, which is owned by a consortium composed of EDF (40%), Electricity Generating PCL (EGCO) of Thailand (35%), and the Government of Laos (25%).