INNOSEA joins JIP consortium on Floating Solar
INNOSEA, a part of LOC Group, has been invited to join the Floating Solar JIP consortium, a group of 23 leading companies in the renewable energy arena.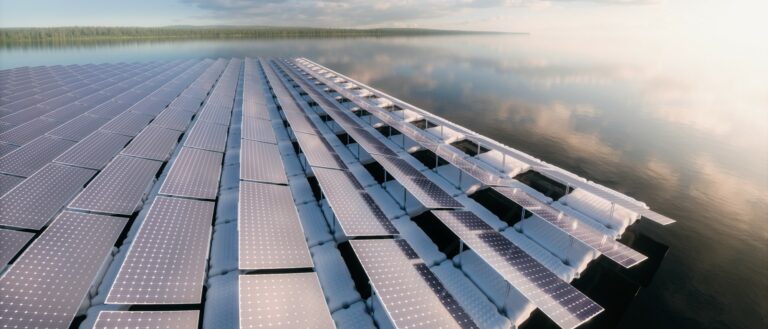 Led by DNVGL, the consortium is aiming to develop the first recommended practice for the development of floating solar power projects; creating the first commonly recognized standard.
The standard will be based on a defined list of technical requirements for developing safe, reliable and sustainable projects.
Joining the consortium is on an invitation only basis, requiring the approval of all existing members. Areas that INNOSEA will focus specifically include site characterization, energy yield, floaters, mooring and anchoring design.
The invitation to join the Floating Solar JIP consortium, comes on the back of extensive work in the area, covering 30 projects and 690MWp. Projects included engineering and design work for 15 floating offshore developments, across 6 countries, Strategic Advisory Services for site investigation, mooring EPCI and owner's engineering services. INNOSEA is supported by the wider LOC Group renewables team.
Other established members to the consortium include: BayWa, Blue C Engineering, Carpi Tech/Makor Energy, Ciel & Terre International, Compagnie Nationale du Rhone, Noria Energy, EDF – Électricité de France, EDP – Energias de Portugal, Equinor, Isigenere, Mainstream Renewable Power, Scatec Solar, Seaflex and Statkraft. Other new members include: Total SA, Acciona and SolarMarine Energy.
Félix Gorintin, head of Floating Solar at INNOSEA, said: "Being invited to join such a leading consortium is a testament to the work INNOSEA has been doing in the sector. Creating a commonly recognised standard is a key part of the industry's development. Not having common standards in place makes it difficult for investors to have confidence in projects and for standards to be enforced. We are looking forward to working with such a highly regarded collection of fellow members and to support the development of an industry, which is a key part of the future energy mix."