Bigger Ships on the Horizon as Fujairah's Transformation Enters Full Swing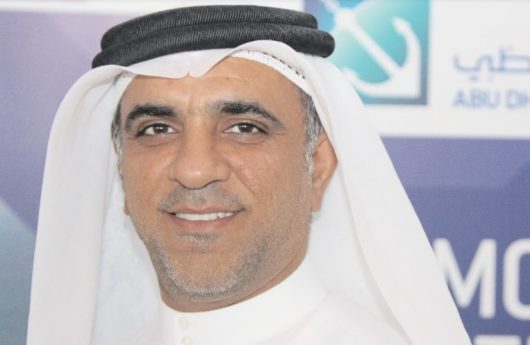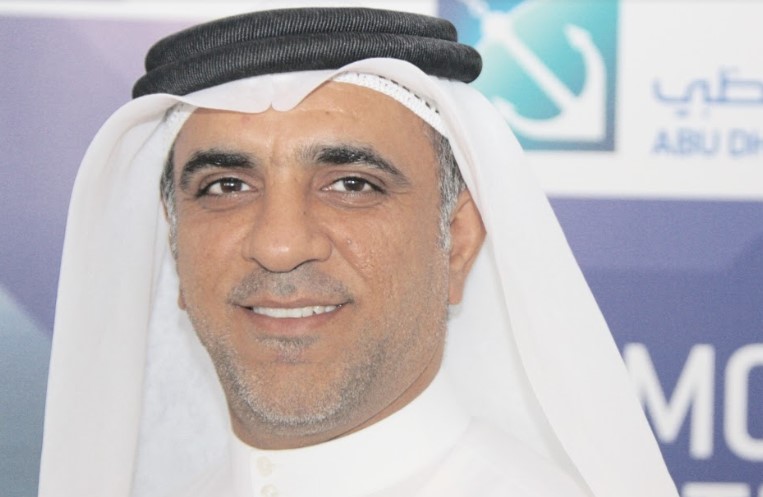 In 2017, UAE-based port developer and operator Abu Dhabi Ports signed a 35-year concession agreement with the Port of Fujairah, under which Fujairah Terminals, a new operational arm of Abu Dhabi Ports was established, with over AED 1 billion (USD 272 million) earmarked for infrastructural investment.
Commercial operations at Fujairah Terminals were officially kick-started in September 2017 as activities were ramping up to launch the expansion project the following year.
The Port of Fujairah is the only multi-purpose port on the East Coast of the UAE, a major bunkering and energy hub, as well as a major port for crew changes.
Over the past decade, the port has tripled its berths to nine and increased shipping traffic more than eight-fold, with the port handling 4,695 vessels in 2018, including vessels handled by Fujairah Terminals; oil terminals, bunkering, supply boats, container, cruise and general cargo, data from Abu Dhabi Ports shows.
Over a year and a half since the establishment of the new company, World Maritime News spoke with Ahmed Al Mutawa, Chief Executive Officer (CEO) of Fujairah Terminals, on the progress made so far with expansion plans at the port, which remained operational during construction work.
"Abu Dhabi Ports realized a significant growth opportunity to leverage the Port of Fujairah's location and improve its capacity and facilities, creating a new gateway to the UAE that boosts connectivity to India, Africa and Asia. Over the past two decades, the port has become the world's second largest bunkering hub due to its world-class terminal and storage facilities. Additionally, Fujairah Port is the only multi-purpose port on the Eastern seaboard of the UAE, strategically located on the country's Indian Ocean coast, close to the east-west shipping routes," Mr. Al Mutawa said commenting on Abu Dhabi Ports' motivation and strategy behind the investment in the Port of Fujairah.
"We're transforming the port through an AED 1 billion investment program in infrastructure and superstructure. By developing world-class infrastructure such as this we are facilitating global trade and attracting foreign direct investment, in line with the vision of UAE's leadership to create a strong, diversified economy," he added.
According to Fujairah Terminals CEO, the port is witnessing a growing demand for general cargo, project cargo, container, bulk and RORO.
"We look forward to tapping into business opportunities from the Red Sea, East Africa and several neighboring countries through our long-term investment plans.
"We see significant growth opportunities and plan to boost transhipment for vital sectors like steel, spare parts, food and polymers. The port directly serves the entire Arabian Gulf region and the Indian subcontinent, which represent our key target markets," he added.
The company's development master plan includes deepening of berths to allow large vessels to come to the port, as well as increasing the entrance of the channel. So far, the port has been able to accommodate containerships of up to 5,500 TEU.
Activities on constructing the berths, yards and the marine side were launched in 2018, and the development is taking place in two phases, with the completion deadline set for the mid of 2020.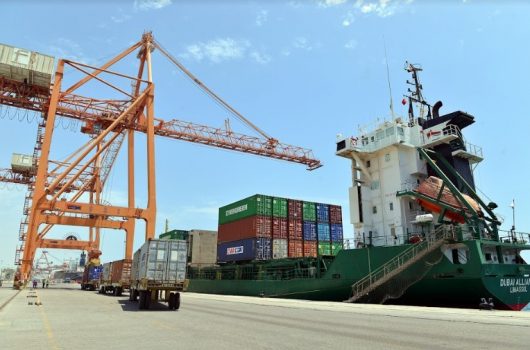 ---
"The current expansion work undertaken by Fujairah Terminals includes deepening of berths to 18 metres, allowing large vessels to come to the port, building a 300,000 square meter yard of storage space and upgrading the 1 kilometer quay to accommodate the anticipated growth in shipping traffic. Both phases of the expansion project are on track for their respective completion dates of June 2019 and June 2020,"Al Mutawa continued.
"The ongoing construction activities at the port are not affecting the daily work stream and we strive to minimize disruption of services to existing and new clients."
Once phase one is completed, the port will have a capacity of 350,000 TEU per year and 400,000 tons of general cargo. The port will also be able to accommodate Marco Polo-class vessels of up to 9,000 TEU, doubling the size of the largest vessels that can currently call at the port.
"We are working to complete phase two of the expansion project by 2020 and we are smoothly implementing our masterplan with the support of various government entities and authorities, including the Fujairah Port Authority.
"We have worked with the Fujairah Port Authority on an extensive research, including economic and environmental studies to implement the best means to enhance the capacity of Fujairah Terminals.
"Whilst the berth is designed and is being built for 18-meter draft, further dredging as well as increased entrance channel will be addressed in our future development plans, driven by the strategical volumes growth," he pointed out.
The company expects the capacity to reach 1 million TEUs and 700,000 tons of general cargo by 2030.
Commenting on investing in berths for even larger ships in line with increasing vessel sizes of up to 21,000+ TEU, Al Mutawa noted that further investment in berth capacity, driven by volumes growth is part of the company's long-term strategy.
In the short run, and to help benchmark against international standards, the company plans to install equipment, such as STS Post-Panamax quay cranes and e-RTGs, to increase operational efficiencies to meet the needs of global shipping companies and service operators.
"A new gate complex is also being constructed that will be dedicated to customs and use radio frequency identification (RFI) technology to speed up turnaround for transportation firms, making it easier, cheaper and safer to use the port.
"We are gearing up for further expansions. The 18-meter quay wall depth could accommodate the biggest vessels, so that we will be able to adapt to growing demand and industry trends of larger container vessels," he said.
Automation and Digitalization 
Speaking of the role of technology and innovation in the terminal development, Al Mutawa stressed that the two represent integral components of the company's growth strategy.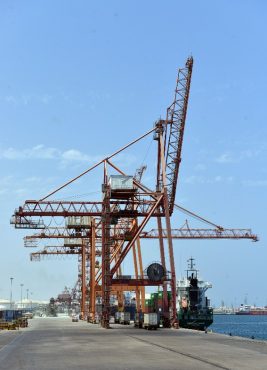 "We are constantly assessing ways to harness emerging technologies to streamline our processes and operations together with our investors and customers. Operational inefficiency is one of the major issues affecting the maritime trade. At Abu Dhabi Ports, one of the ways we've addressed inefficiencies was to integrate technology seamlessly into our solutions," he said.
"For instance, one of our recent innovations is MAMAR, which was developed and operated by Maqta Gateway, a wholly owned subsidiary of Abu Dhabi Ports and a central pillar of the company's strategy to be a leader in the development of integrated, digital, global trade."
MAMAR is a single-window online interface that merges existing features from Port Community System (mPCS) with Abu Dhabi Customs' e-services, the aim being to reduce inefficiencies by connecting multiple entities and enable different stakeholders to work together.
Impact of Geopolitical Challenges and Trade Wars 
When asked about the potential impact of the geopolitical challenges on global trade and the future of container terminal industry, especially on the back of the rising tensions between China and the United States, Fujairah Terminals CEO said the vision of Abu Dhabi Ports was one that looks at the long-term.
"That is why we're focused on building infrastructure that will outlast any short-term geopolitical changes that impact the trade environment. In 2019, our industry still faces challenging conditions, however the resilience and creativity that it has shown over the past decade since the financial crisis mean that the sector has emerged stronger, smarter and more efficient.
"In fact, the recovery has exceeded expectations. Take, for example, regional container volumes, which have grown at an annual rate of 6.4% in the last 10 years.
"So, we are in a strong position to face any challenges."
Al Mutawa believes that there are real opportunities to explore, such as the potential for automation. According to a study by McKinsey & Company released in December 2018, careful planning and management of automated ports can lower operating expenses by 25 to 55 percent and increase productivity by 10 to 35 percent.
"Our plan is to continuously scrutinize the market as well as the macro-economic environment to identify levers that will help boost the volumes operated within the terminal.
"Whilst containerized cargo and general cargo/project cargo both represent our key priorities in the immediate future, we are continuously exploring prospects beyond these two segments, which involves capitalizing on the strategic geographical position and regional connectivity around Fujairah Emirate. As you may be aware, Etihad Rail is planning to connect main regions and ports with rails expected to come right inside the port," he concluded.
Interview by Jasmina Ovcina Mandra; Image Courtesy: Fujairah Terminals/Abu Dhabi Ports