Investigation launched after lifting incident on Equinor's platform
Norwegian offshore safety watchdog, the Petroleum Safety Authority (PSA), has decided to investigate a lifting incident involving a personal injury on Equinor's Oseberg B platform located offshore Norway.
According to the PSA, the incident occurred on the Oseberg B platform on 16 April 2020.
The accident occurred in connection with skidding the derrick on the platform when one person was injured after falling from the catwalk to the pipe deck during a lifting operation.
The offshore safety body said that he fell a distance of 3.6 metres, and received first aid on the spot before being flown ashore later for medical treatment.
A team of specialists from the PSA have now started their investigation to identify the causes of the incident and possible lessons to be learned.
During its investigation, the PSA team will review the course of events, clarify and describe actual and potential, the consequences of the incident, and identify the direct and underlying causes.
The PSA will also apply the necessary enforcement powers to correct possible breaches of the regulations, make the result of its investigation public, and contribute to experience transfer and learning for other players in the petroleum sector.
The Oseberg Field Centre includes three platforms, Oseberg A, B, and D which are connected with bridges in the southern part of the Oseberg field, while the Oseberg C platform lies 14 kilometres north of the field centre.
Oseberg A is a concrete base platform with process equipment and living quarters, while Oseberg B sits atop a steel jacket and has drilling, production, and injection equipment. Oseberg D is a steel platform with gas processing and export equipment.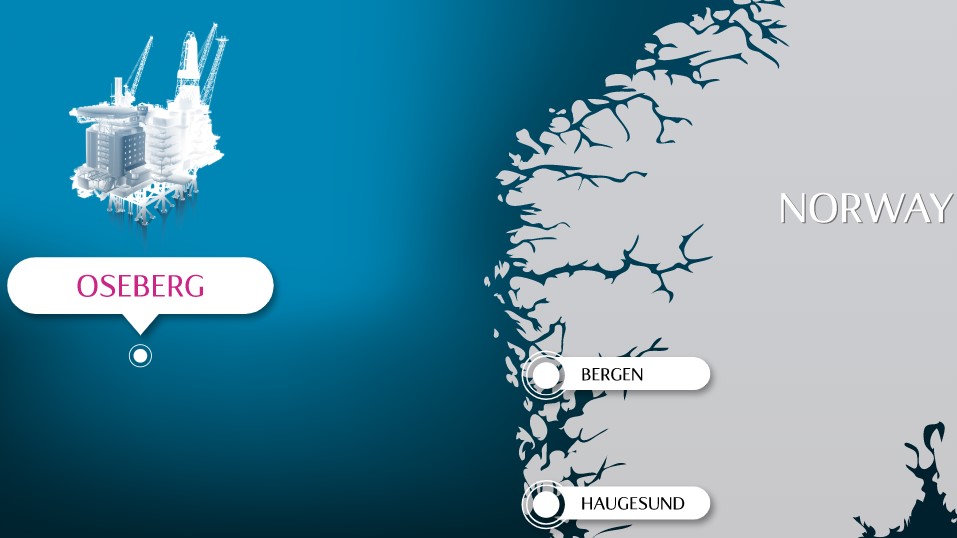 Related news
List of related news articles