IOC to commission Ennore LNG terminal in July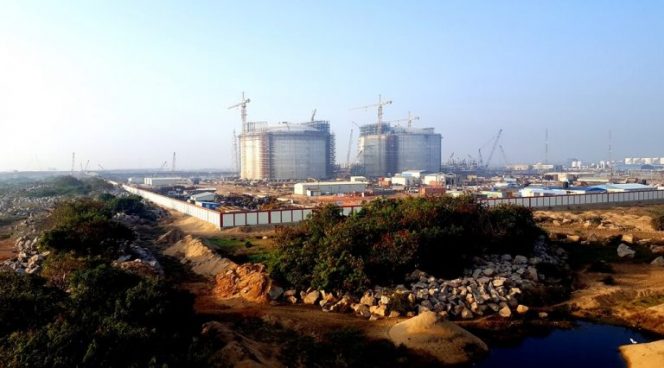 ---
Indian Oil Corporation (IOC) revealed its plans to commission the Ennore LNG terminal in Tamil Nadu later this month.
Press Trust of India (PTI) reports that the IOC's first LNG import terminal is complete and will be commissioned after completion of dredging of the channel for carriers to bring LNG to the port.
Once dredging is complete, IOC will bring a cargo or shipload of LNG to commission the terminal.
This is the first LNG import terminal IOC built on its own. The company holds a 12.5 percent stake in Petronet LNG, which operates import facilities at Dahej in Gujarat and Kochi in Kerala. It also booked capacities in upcoming terminals on both the east and west coast.
IOC holds a 95 percent stake in the Ennore LNG import terminal. Tamil Nadu Industrial Development Corporation (TIDCO) holds the remaining five percent.
When asked about diluting stake the Ennore project, IOC chairman Sanjiv Singh stated that there were interested parties in acquiring a stake, among them Petronas and Petronet LNG.
The company will look to retain a minimum 50 percent stake in the project with practically 45 percent up for grabs.
Once fully commissioned, Ennore will provide regasified LNG to anchor customers, including Chennai Petroleum Corporation, Madras Fertilizers, and Manali Petrochemicals.
To remind, Qatargas supplied a commissioning cargo for the Ennore LNG receiving terminal in early March aboard the Golar Snow. The first cargo brought 78,037 cubic meters of LNG from Ras Laffan.
The company was also lining up a second cargo delivery to the terminal in March. At the time, it was unknown if the IOC was going to issue a tender for the cargo.
LNG World News Staff