IOG eyes Harvey spud in December, as it secures funding
Independent Oil and Gas has secured funding for the upcoming drilling of the Harvey appraisal well in the UK North Sea.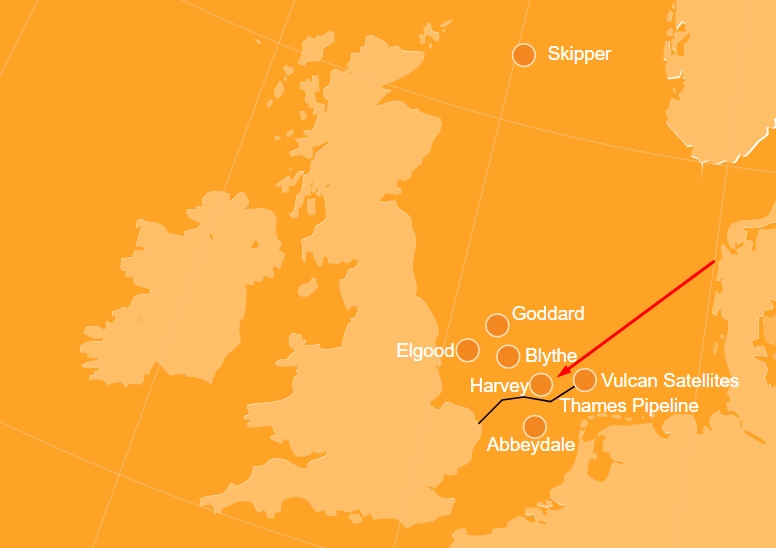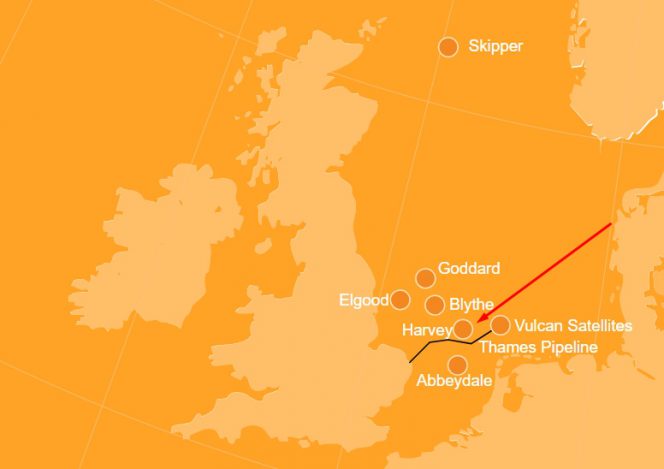 IOG on Friday said it had signed a new non-convertible loan deal with London Oil and Gas Limited ("LOG") of £15 million, principally to fund the Harvey appraisal well.
Harvey is an asset in the Southern North Sea for which IOG thinks is a gas discovery which gas has been proven by well 48/23-2 drilled by Arco in 1984. The company has now secured a loan to drill the appraisal well.
Proceeds of the Harvey Facility to also fund other costs in the run-up to IOG's gas development project sanction, including full repayment of final remaining Skipper well liabilities.
IOG said that advanced preparation work was ongoing on the Harvey appraisal well, targeting spudding in December 2018.
The well aims to prove gas across the entire Harvey structure. The November 2017 Harvey CPR estimates Low/Mid/High resources of 45/114/286 BCF with a 50% Geological Chance of Success.
Harvey area 3D-seismic reprocessing is complete, with seismic reinterpretation and remapping is expected to conclude in August 2018 which should de-risk the appraisal well.
Rig contract next
"Well management, rig, and services discussions are very well advanced, with contracts to be agreed in coming weeks, further details of which will be announced once signed," Harvey said.
The Harvey appraisal well lies in close proximity to IOG's 100% owned Thames pipeline and on success any gas produced would be exported via the pipeline.
Andrew Hockey, CEO of IOG said: "A successful Harvey appraisal well could nearly double the proven reserves in our Southern North Sea gas portfolio in the high case of 286 BCF, which the Board of IOG considers to be a reasonably likely outcome.
"The 114 BCF mid-case result would still make it our largest gas asset, significantly enhancing the Company's value. This would enable a fast-track Harvey development to follow in direct continuation from Phase 1 of the development of our proven gas assets at the Blythe Hub and Vulcan Satellites Hub, which is approaching Final Investment Decision ("FID")."
He said that Harvey development would benefit from "very strong synergies with our imminent development project," which would also ensure a healthy economic value for Harvey even in the 44 BCF low case appraisal result.
"Being fully funded for the Harvey appraisal well, with its excellent risk-return profile, provides a very exciting catalyst for the Company to come soon after FID on the development assets. Investors will now enjoy significant near-term upside on top of the high-value development project, without being required to fund it. I look forward to providing further updates on the well preparations in due course."