ITF: Qaaswa Seafarers Return Home after 13 Months off Tunisia
Twelve seafarers on board the Qaaswa have been sent home after being marooned off the Port of Sfax, Tunisia, for 13 months, according to the International Transport Workers' Federation (ITF).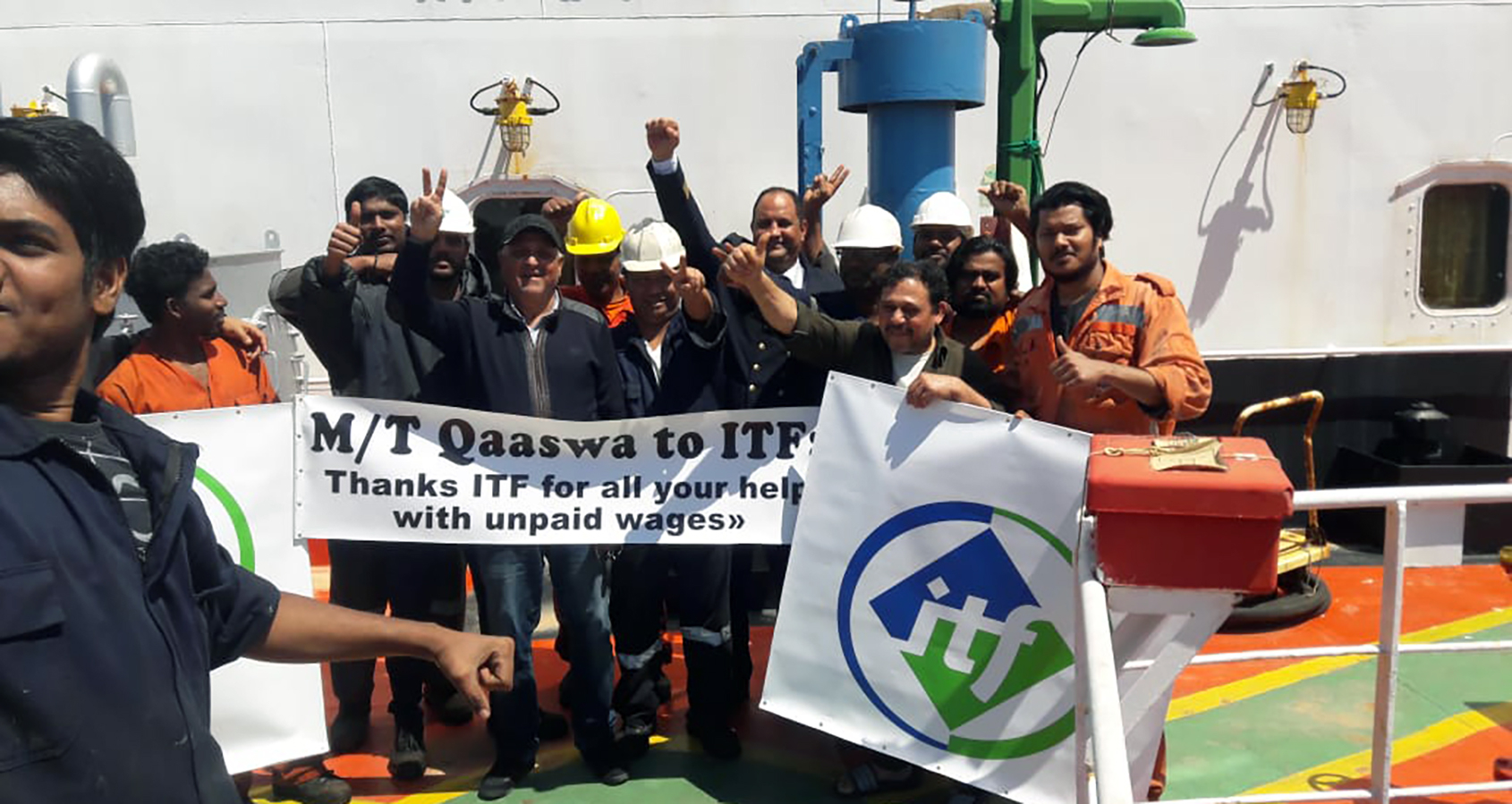 The seafarers from India, Bangladesh, Pakistan and Myanmar flew home on May 31, 2019, each with thousands of dollars in unpaid wages, totalling USD$130,952 for the eight months that they were owed.
This is the third crew onboard the UAE-flagged tanker that has been repatriated after being abandoned at sea by Alco Shipping Services. The ITF has continued to intervene over the past three years to assist, repatriate and recover wages for seafarers stranded on the Qaaswa, and provided the crew with provisions and drinking water.
"Alco Shipping Services' practices have no place in a modern maritime industry. No seafarer should have to go through the experience that the crews aboard the Qaaswa have endured," Mohamed Arrachedi, ITF inspector and Arab World contact network lead, said.