Jan De Nul to install JDR inter-array cables at Vineyard Wind 1 offshore wind farm
Jan De Nul Group, together with JDR Cable Systems as a subcontractor, will supply and install the inter-array cables for the Vineyard Wind 1 offshore wind farm in Massachusetts.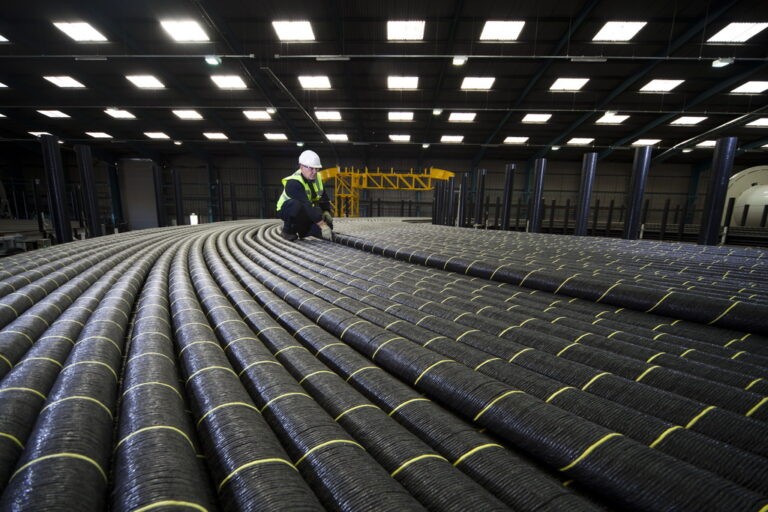 Jan De Nul and the TFKable Group-owned JDR will deliver almost 210 kilometres of 66 kV cables that will connect the project's 62 GE Haliade-X turbines and transfer electricity to an offshore substation for transmission to the grid.
From the offshore substation, the electricity will be delivered to shore via an export cable to be supplied by Prysmian, according to earlier information about the project.
Vineyard Wind, a joint venture between Avangrid Renewables and Copenhagen Infrastructure Partners (CIP), is developing the 800 MW wind farm some 56 kilometres off the coast of the Massachusetts mainland.
The project, which got the federal green light to start construction in May, is the first large-scale offshore wind farm to be built in the United States.
The developer said that part of the Jan De Nul's inter-array contract called for installation support and subsea training for individuals with an electrical background, which would create around 40 new full-time jobs in Massachusetts to ensure skilled labour is available locally to support the project and its ongoing maintenance, as well as the US offshore wind industry.
"Combined with the recent signing of the Project Labor Agreement, we hope this latest step sends a clear message on the tremendous opportunity this industry holds for both job creation and investment", said Lars Pedersen, Vineyard Wind's CEO.
Last month, Vineyard Wind signed a project labour agreement (PLA) with the Southeastern Massachusetts Building Trades Council – the first PLA signed for an offshore wind development in the US. According to the company, the agreement will see some 500 union jobs created on the 800 MW project.
Including the 500 union jobs, Vineyard Wind 1 will create 3,600 Full-Time Equivalent (FTE) job-years over the life of the project.