Japanese trio to develop large ammonia-powered ammonia carrier
Japanese shipping major Mitsui O.S.K. Lines (MOL) has joined forces with compatriot Namura Shipbuilding and Mitsubishi Shipbuilding to develop a large-size ammonia carrier powered by ammonia fuel.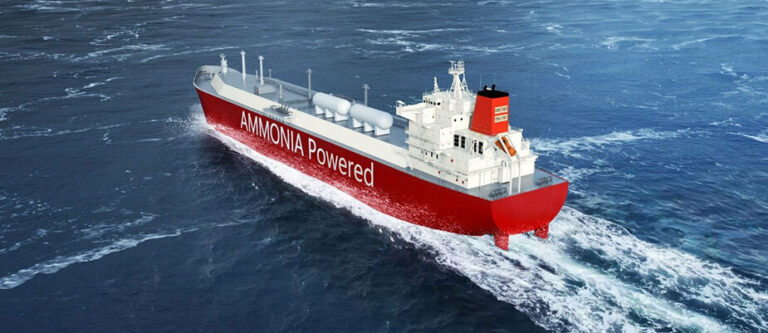 The three companies will jointly proceed with the development of the basic design of large-size ammonia carrier where Mitsubishi Shipbuilding will take charge of the optimal design of cargo tank and deck tank used for ammonia fuel.
Furthermore, the firm will be organizing engine and related machinery systems including the fuel supply system. It will also work on the development and design of cargo handling equipment, special equipment for ammonia transportation and safety equipment onboard.
In the years ahead, ammonia fuel is anticipated to increase in demand as a next-generation clean energy source that does not emit CO2 when burned, and as the global value chain of maritime industry shifts to decarbonization, it is highly expected as a long-term solution for marine logistics.
Ammonia is considered to be a promising choice for realizing carbon neutrality in Japan as well, and its demand is expected to increase especially in applications involving the replacement of existing fuels in thermal power plants and as a hydrogen carrier.
Last month, MOL partnered with compatriot engineering company Mitsui E&S Machinery and German engine manufacturer MAN Energy Solutions to target a purchase contract for the ammonia-fuelled main engine for ships.
By ordering the ammonia-powered engine which is currently under development by MAN ES, MOL expects to tackle environmental issues and wants to achieve net-zero GHG emissions by 2050.
The jointly developed large-size ammonia carrier will adopt an ammonia-fueled main engine to promote the reduction of greenhouse gas (GHG) emissions from MOL-operated vessels, the company concluded.