Japan's Tokyo Gas starts building 2nd Hitachi LNG tank
---
Japan's biggest city gas seller Tokyo Gas started building on Sunday the second liquefied natural gas (LNG) storage tank at its Hitachi import terminal in Ibaraki Prefecture, some 130 kilometres northeast of Tokyo.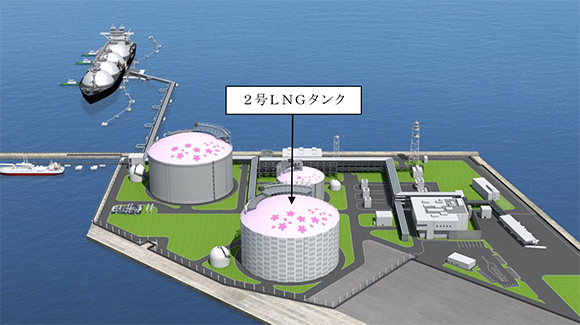 The construction on the 230,000-kilolitre LNG tank is expected to be completed by fiscal 2020 to cater for the increasing gas demand in the region, Tokyo Gas said in a statement.
To remind, Tokyo Gas started operations at the regasification facility located in Hitachi Port area in March 2016.
Hitachi terminal is the company's first LNG terminal located outside Tokyo Bay. The LNG terminal is currently equipped with one 230,000-kl LNG tank that can hold about 100,000-110,000 tonnes of chilled gas.
In addition, Tokyo Gas said in its latest statement it was proceeding with construction work for the high-pressure gas pipeline "Ibaraki Line".
The company aims to complete building the pipeline by fiscal 2020.
LNG World News Staff