JGC, COOEC join forces on modular FLNG development
Japan's JGC Corporation formed ties with China's Offshore Oil Engineering Co. (COOEC) to jointly work on modular FLNG and FPSO projects.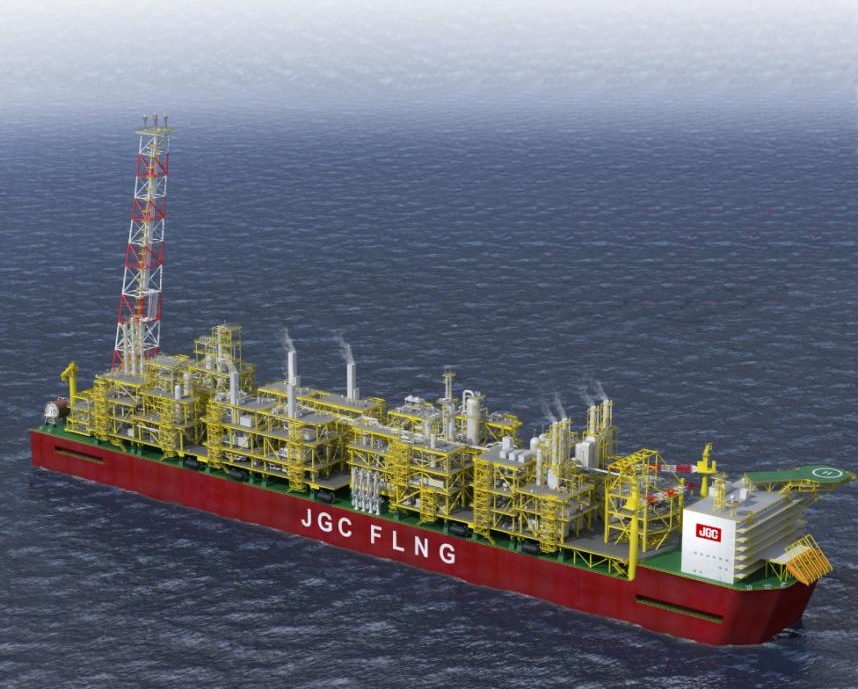 Under the five-year strategic cooperation agreement, the two companies aim at developing facilities from multiple functional units that are fabricated in a third country other than the final construction location, with the assembly of one plant at the final construction location after transporting the units by a large ship.
In its statement on Friday, JGC said there is a growing trend for projects requiring the adoption of the module method, such as projects involving difficult construction work because of locations with challenging natural environments and regions where it is difficult to secure workers, as well as floating production, storage and offloading facilities.
In addition, high labor costs are a constraint on realizing projects in the US, where there have been many plans to construct large-scale LNG and petrochemical plants since the shale revolution, and the adoption of the module method to minimize the construction work at the construction location is an effective measure.
Through co-operation with COOEC under this agreement, JGC aims to develop competitive project implementation formation using module fabrication and intends to proactively address the growing trend for projects that adopt the module method.