Jones Bros nears completion of infrastructure works for Morlais tidal power scheme
North Wales-based company Jones Bros Civil Engineering has made progress on the construction of onshore infrastructure for the Morlais tidal energy project and is now on track to complete the works ahead of original schedule.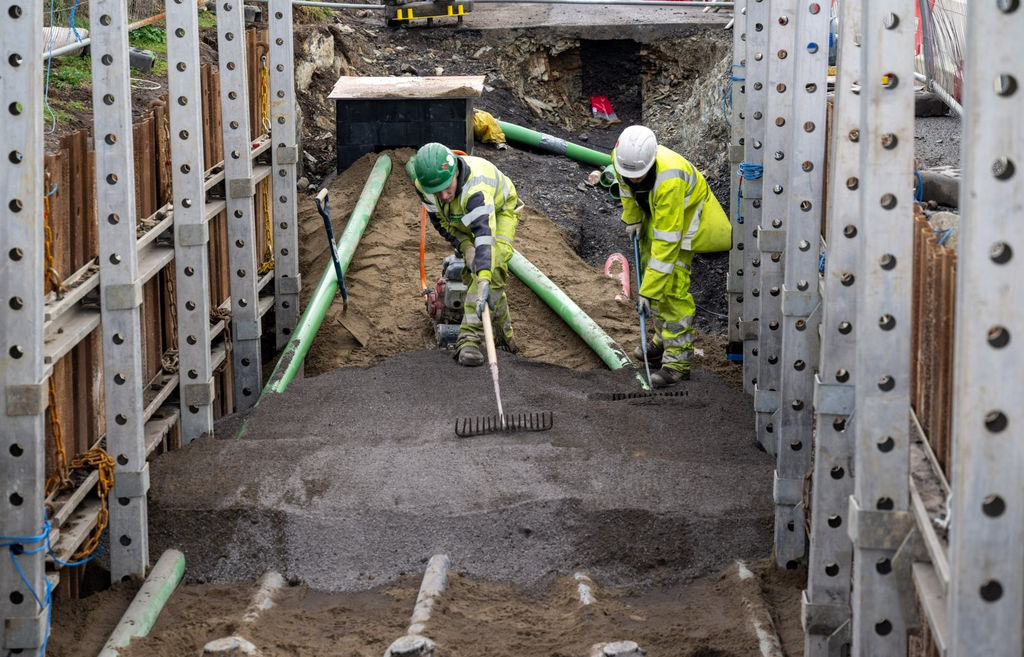 Jones Bros is nearing completion of the works at the landfall substation close to Tŷ Mawr Mynydd in Holyhead, according to Menter Môn, a social enterprise in charge of the Morlais scheme.
The works started in spring 2022, after Jones Bros secured €28.5 million contract for the construction of the landfall substation on Holy Island, as well as cabling which will connect the scheme to the UK's electricity transmission network National Grid.
According to Menter Môn, the works are expected to be finished by fall 2023, which is sooner than originally scheduled.
Cabling to connect the substation to the grid in Parc Cybi has also been completed which has brough an end to local road closures.
Stockton Drilling's horizontal directional drilling (HDD) work in South Stack, an island situated just off Holy Island on the northwest coast of Anglesey, has also been completed, Menter Môn informed.
To remind, Morlais tidal energy project secured €37.6 million of grant funds from the EU's regional funding program back in March 2022.
Located off the northwest coast of Holy Island, the consented area for the installation and commercial demonstration of multiple arrays of tidal energy devices will be suitable for a maximum installed capacity of 240MW.
Once fully operational, the Morlais scheme will be able to provide clean power for over 180,000 homes.
Subscribe and follow
Offshore Energy – Marine Energy LinkedIn