Jotun B incident probe uncovers safety breaches
Norwegian offshore safety body, the Petroleum Safety Authority (PSA), has completed its investigation of an incident involving a dropped object on the Point Resources-operated Jotun B platform on May 19, 2018, finding a number of breaches of regulations.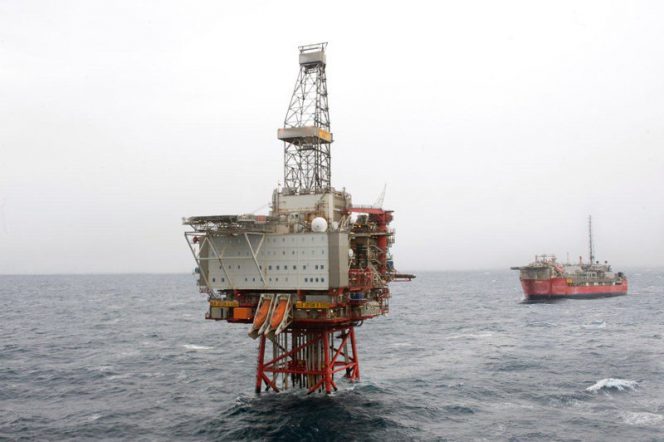 An incident during a plugging campaign on the Jotun B production platform offshore Norway occurred on May 19, 2018, when a high-pressure riser fell about eight meters onto the wellhead.
Given the riser's length of 15 meters and weight of 15.7 tonnes, this corresponded to about 1.23 megajoules in kinetic energy just before impact. Fortunately, no one was injured.
Jotun B lies on the Jotun field in the Norwegian North Sea, where Point Resources is the operator.
The PSA said on Monday that its investigation, started on May 22, uncovered a number of breaches of regulations.
According to the investigation, the direct cause of the incident was the failure of the locking mechanism on the lifting appliance. This appliance lacked a secondary locking mechanism for suspended loads in case the primary device failed.
The offshore safety body added that the actual consequences of the incident were damage to equipment and a postponement of the plugging program which lasted for several days.
The incident had the potential for fatal or serious injuries affecting two or more people.
"Under slightly different circumstances, the incident had the potential for fatal or serious injuries affecting two or more people, since these stood relatively close to the dropped high-pressure riser," the offshore safety body said.
The PSA investigation identified a number of breaches of the regulations which include the "see to it" duty, risk analyses, training, user manuals for lifting equipment, use of uncertified lifting equipment, dealing with nonconformities, barriers, classification of equipment in the drilling module, the maintenance program, planning and prioritisation, follow-up, and division of responsibility for lifting appliances and drilling equipment.
The offshore safety watchdog also found an improvement point related to temporary equipment.
Point Resources was told to explain to the PSA how the nonconformities will be dealt with and to provide its assessment of the identified improvement point by October 15.
The PSA previously issued an order to Point Resources and contractor Halliburton, after an investigation identified serious deficiencies in systems and processes.
Related news
List of related news articles