Jumbo wins Sergipe LNG-to-power project gig
Jumbo Offshore, the heavy lift specialist, secured a contract from Sapura Energy to perform transportation and installation of the FSRU mooring system for the LNG-to-power project in Sergipe, Brazil.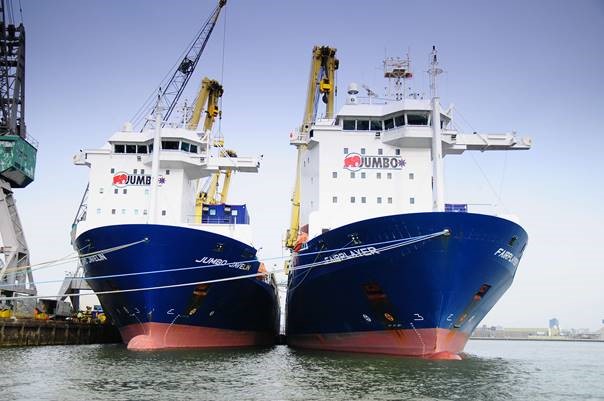 In addition to the transportation and installation services, Sapura, the EPC contractor, called on Jumbo Offshore to perform project management and engineering services.
Sapura has been contracted to undertake the engineering, procurement and construction related to the pipeline for the project's combined cycle power plant, transportation and installation of the FSRU's mooring system including the riser and umbilical. It will also complete the hook-up of FSRU, riser and umbilical.
The mooring system comprises an anchor base and a rotating yoke arm filled with water and barite ballast, according to a Jumbo Offshore statement.
The structures will be loaded in Batam, Indonesia, and subsequently transported and installed at the offshore site by one of our offshore Heavy Lift Cargo Vessels, Fairplayer or Jumbo Javelin.
The work is expected to be completed by December 31, 2018, Jumbo Offshore said in its statement.
The Port of Sergipe power project comprises a liquefied natural gas (LNG) terminal with a 170,000 cm floating storage regasification unit (FSRU), a 6.5-kilometer natural gas pipeline, a 1,516-megawatt combined-cycle gas turbine (CCGT) power plant, and a 33-kilometer electricity transmission line.
The sponsors of this project are Golar Power, a joint venture between Golar LNG and Stonepeak Infrastructure Partners, and Ebrasil, a regional thermal plant operator.