K Line, J-Power to install kite system on Corona Citrus coal carrier
Japanese shipping major Kawasaki Kisen Kaisha (K Line) and compatriot electric utility Electric Power Development (J-POWER) have decided to install the Seawing, an automated kite system using wind power, on a coal carrier.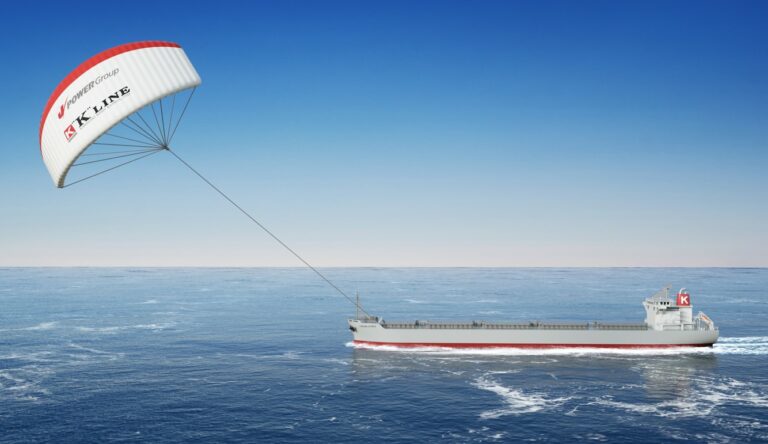 The vessel in question is Corona Citrus, an 88,000 DWT-type special coal carrier chartered out to J-POWER.
The 2019-built Corona Citrus, is equipped with a ballast water treatment system and a scrubber, which eliminates sulfur oxides in exhaust gas from its engine, so as to comply with the IMO 2020 sulphur cap that came into effect globally in January 2020.
K Line said that the newly installed "Seawing" is expected to reduce CO2 emissions from the ship by at least 20%. The innovative system, developed by Airseas, a France-based spin-off of Airbus Group, basically provides propulsion assistance in shipping.
The kite can be deployed and stored automatically with simple switching operations. This system collects and analyzes weather data and marine data on a real-time basis and uses the information to optimize its performance and secure maximum safety.
Airseas has a 20-year agreement with K Line, with options for the Seawing to be installed on up to 50 of its vessels in total.
K Line completed the installation of the first Seawing on a Capesize bulk carrier at the end of 2022.
The second vessel to feature a Seawing will be a newbuild LNG-fuelled 210,000 dwt bulk carrier, which is currently being built at Nihon Shipyard. According to the Japanese shipowner, the installation will follow upon the vessel's delivery, which is scheduled for 2024.
In July 2022, the company confirmed orders for three additional Seawing systems, bringing to a total of five the number of its vessels that will use Airseas' wind propulsion technology to reduce their emissions
The system was recently put through its paces during sea trials on the vessel Ville de Bordeaux, as it transported aircraft components between Europe and the United States.
The 154m ro-ro vessel is operated by Louis Dreyfus Armateurs (LDA) and chartered by Airbus, Airseas' minority shareholder and launch customer. Airseas said that the first stages of the sea trials have validated key steps such as the folding and unfolding of the wing, take-off and landing, and flights in altitude. The next phase will test the Seawing in a broader range of weather conditions and fine-tune the automation system.