KBR chosen for EPC work on Freeport LNG's Train 4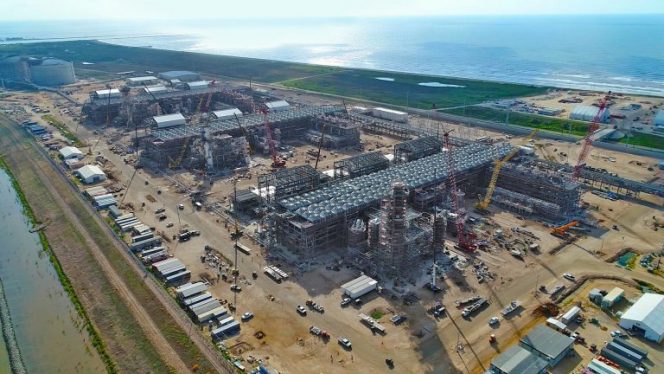 ---
Houston-based engineering company KBR has been selected as the preferred bidder for engineering, procurement, construction, and commissioning (EPC) work on Train 4 at Freeport LNG's export facility.
Under the terms of the deal, KBR will provide EPC and startup of a nominal 5 mtpa LNG train and associated gas pre-treatment plant for the export of U.S. gas to international markets.
This selection was made following completion of a nine-month front-end engineering and design (FEED) verification, execution planning, and EPC proposal process.
The 4th train will be similar to the first three trains at the facility. KBR also has extensive experience successfully delivering projects in the U.S. Gulf Coast region – including a recent EPC ammonia facility in the Freeport area.
It is expected that the fixed price EPC contract will be concluded within this quarter and will be followed by a limited notice to proceed period which will include early engineering and commitment of critical long lead equipment orders.
The company added that the full notice to proceed would occur during the second half of 2019.
Related news
List of related news articles