Kistos makes Tulip Oil its first acquisition
Kistos, an investment company chaired by former RockRose founder Andrew Austin, has signed an agreement to buy the entire issued and outstanding share capital of Tulip Oil Netherlands B.V.
Kistos said on Friday that it would acquire Tulip Oil Netherlands (TON) from its parent company Tulip Oil Holding B.V.
It is worth noting that TON, via its wholly-owned subsidiary, Tulip Oil Netherlands Offshore, owns an operating interest in the Q10-A offshore gas field and interests in other fields in the Dutch North Sea including the Q10-B, Q11-B, and M10/M11 discoveries as well as other exploration and appraisal projects.
The total upfront consideration for the acquisition, subject to completion adjustments, is $262.6 million. This consideration will be satisfied through a combination of cash, the assumption by Kistos of an existing bond instrument issued by Tulip Oil Netherlands Offshore, the issue of a new debt instrument and the issue to the seller of equity in Kistos.
Kistos will also issue warrants over $6 million of ordinary shares at a premium of 30 per cent to the price of any equity placing to Tulip Oil Holding. Also, contingent consideration of up to $194.5 million is payable on certain development milestones.
Upon completion of the acquisition, Kistos expects to cease to be an investment company under the AIM rules for companies and instead become a trading company.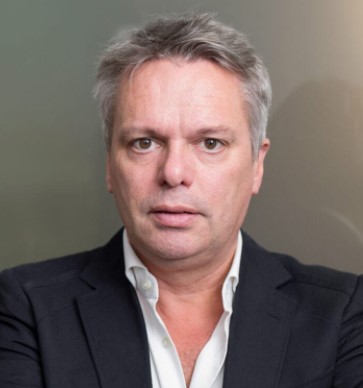 Andrew Austin, chairman of Kistos, said: "We are very excited to be beginning the next phase of Kistos' journey with the acquisition of these profitable and cash generative assets, which have probably the lowest carbon footprint of any production assets in the North Sea.
"To be producing gas, a vital transition fuel, from normally unmanned platforms powered by solar and wind is exactly what we set out to do. In addition, we see the potential for significantly increased production from discovered hydrocarbons within the licences being acquired by Kistos.
"The team at Tulip have done a fantastic job to date in getting this low carbon production operation up and running and we are looking forward to working with them and our partners at EBN in replicating this success and being a model for future low impact developments".
As for the assets, the acquisition of Tulip Oil Netherlands comprises a controlling 60 per cent interest in the Q10-A offshore gas field together with interests in a suite of offshore exploration and production licences in the Dutch North Sea. The Q10-A field has 2P reserves of 19.5 mmboe and generated total net production of 5.47 mboe/d in 2020.
The Q10-B field, Q11-B, and M10a/M11 discoveries potentially have in total 78.5 mmboe of 2C resources, each with development plans prepared.
The field is reliant on solar and wind power. Its carbon emissions from production operations were significantly below the North Sea average. The buy is in line with Kistos' strategy to acquire assets with a role in the energy transition.
"Plans for the future developments of the assets being acquired by Kistos utilise wind and solar power, which will make Kistos one of the lowest CO2/boe emitters of Scope 1 emissions from upstream operations in North-West Europe", the company said.