Klaipėda LNG terminal ends 2022 with increase in gas imports
The Ministry of Energy of the Republic of Lithuania has reported that in 2022, the amount of gas imported through the Klaipėda liquefied natural gas (LNG) terminal almost doubled.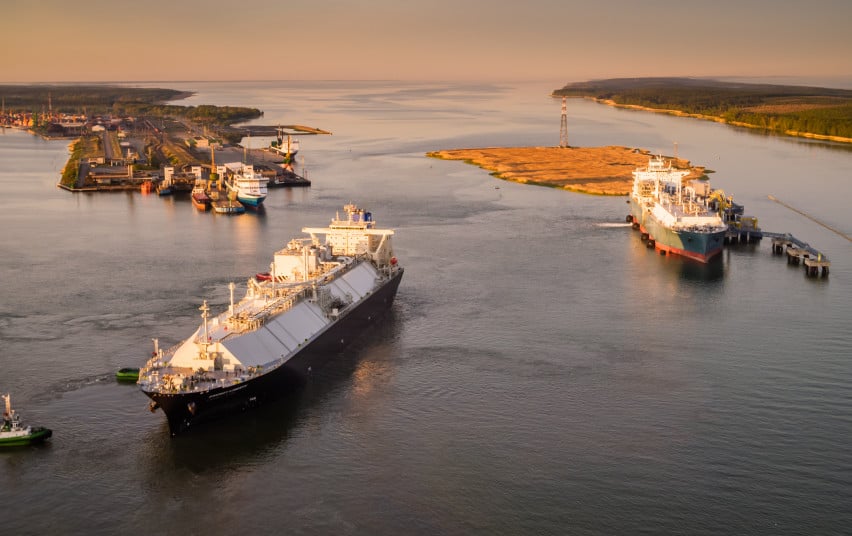 More specifically, 5 million cubic meters or 32.22 TWh of natural gas was delivered.
The ministry also said that gas imports from Norway increased by a third last year. To note, In Norway, the Hammerfest natural gas liquefaction plant resumed operations after more than a year of repairs.
The ministry reported that in 2022, 65% of cargo came from the United States (US), 30% from Norway, 3% from Egypt, and 2% from Russia as a small amount of gas was purchased from it before the invasion of Ukraine. 36 cargoes were delivered to the terminal by conventional-size gas carriers, compared to 15 cargoes a year earlier.
"The LNG terminal in Klaipėda is an excellent example that shows how important it is to have an energy infrastructure that ensures independence from one country. The use of the LNG terminal helped the country and the Baltic region to ensure the necessary amount of natural gas after abandoning Russian gas after Russia invaded Ukraine and severely limited the flow of gas to Europe," said Energy Minister Dainius Kreivys.
In 2023, the terminal continued its gas imports. On the order of the Estonian energy group Elenger, the Equinor gas tanker Isabella delivered the year's first shipload of LNG from the US to Klaipeda.
At the beginning of 2023, Estonian energy company Eesti Gaas made agreements to deliver three LNG cargoes to Klaipeda in the winter.