KN completes 20th small-scale LNG reload in Klaipeda
Klaipedos Nafta, the operator of the Lithuanian LNG terminal in the port of Klaipeda performed the 20th small-scale liquefied natural gas reloading operation.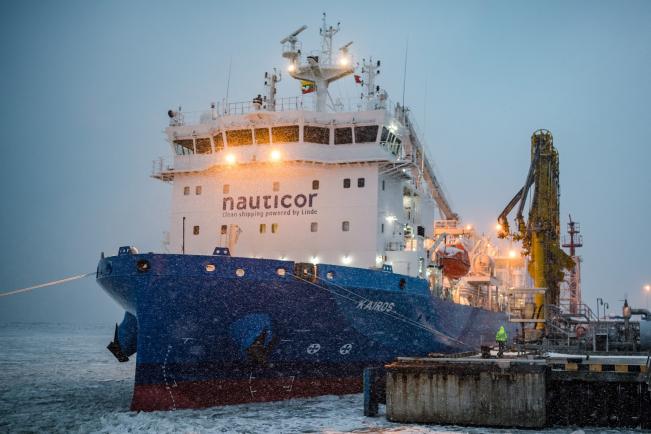 On Monday morning, the LNG feeder and bunker vessel Kairos arrived to Klaipėda LNG terminal for the reload operation, the company said in a statement.
LNG reload operations in Klaipėda were launched two years ago, with the first LNG reload operation from the FSRU to the small-scale LNG gas carrier performed at the outset of 2017, when the terminal accepted and loaded the small-scale LNG gas carrier Coral Energy.
This was the first reload operation not only in Lithuania but also worldwide, the company said.
So far, KN has performed 20 LNG reload operations to gas carriers of such companies as Shell, Gasum (former Skangas) and other companies, which re-exported gas to small-scale LNG import terminals of Sweden, Finland and Norway through Klaipėda LNG distribution station.
Since the beginning of 2017, the total amount of 144 thousand cubic meters of LNG was reloaded to small-scale gas carriers (47.2 thousand cubic meters in 2018).
"The fast-growing number of small-scale LNG reload operations demonstrates the interest of the corporate world in the growing market of small-scale LNG re-export operations, and it is the fifth operation of such kind performed in Klaipėda since the beginning of the year," said KN CEO Mindaugas Jusius.
Vessel Kairos, which is operated by KN and its partner, has transported the cargo from the LNG terminal to the LNG distribution station operated by KN. It is the second Kairos operation in the Port of Klaipėda.