Kosmos hits snag at Suriname well. Needs to start anew
Offshore oil and gas explorer Kosmos Energy has encountered problems while drilling an offshore well in Suriname and will have to start again.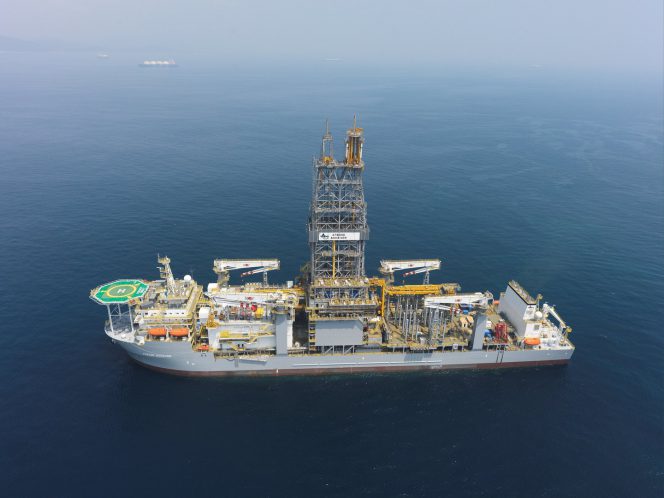 Kosmos on Monday said: "The Anapai-1 well drilling in Block 45 offshore Suriname encountered shallow borehole stability issues before reaching the target interval. Kosmos and its partner will re-spud the well, Anapai-1A, targeting the same objectives. The well design has been reconfigured to address the issues previously encountered."
The company expects to spud the new well – Anapai-1A – imminently, and will take approximately 50 to 60 days to drill with results expected early in the third quarter. Kosmos' share of the costs incurred to date on drilling the Anapai well is approximately $20 million, Kosmos said.
Kosmos is using the Ensco DS 12 drillship, formerly known as Atwood Achiever, for the operation.
Kosmos holds rights in the Block 45 and Block 42 contract areas under production sharing contracts with the Government of Suriname's Staatsolie Maatschappij Suriname N.V. ("Staatsolie").
Kosmos (50 percent) is the exploration operator of Block 45 and is joined by its partner Chevron (50 percent). Kosmos (33.33 percent) is the exploration operator of Block 42 and is joined by its partners Chevron (33.33 percent) and Hess Corporation (33.33 percent).
Suriname has been put on the offshore exploration map after Exxon struck a string of oil and gas discoveries in neighboring Guyana. Kosmos has previously said that following the Anapai drilling, it would drill a well in Block 42, which will evaluate a potential extension of the play in which Exxon's Liza in Guyana was discovered.
In Block 42, Kosmos said, the partnership is finalizing the first of up to three independent tests of prospects in the block. This includes the Pontoenoe prospect, which is similar to and along trend from the discoveries in Guyana. Kosmos anticipates drilling starting in the third quarter of this year.
Offshore Energy Today Staff