K+S, Swire Bulk team up on decarbonization
German chemical company K+S Aktiengesellschaft (K+S) and Swire Bulk have entered into a formal partnership to develop decarbonization solutions as they forge forward with efforts to decarbonize their operations and cut greenhouse gas emissions in the maritime supply chain.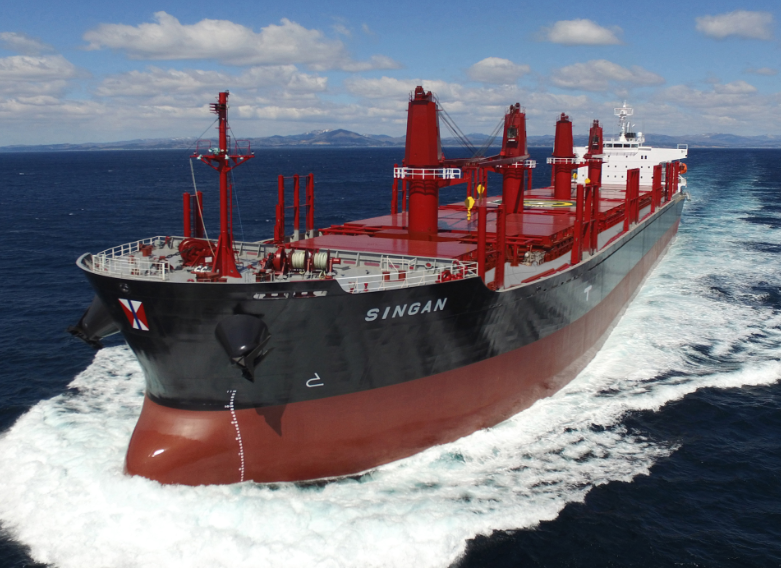 The partnership builds upon the duo's longstanding relationship for over 29 years with 31 million tons of cargo carried on behalf of K+S by Swire Bulk, and formerly Rudolf A Oetker acquired by Swire Bulk in 2019.
Both companies have ambitious targets, with Swire Bulk working towards reducing carbon intensity by 50% in 2030 and achieving net zero emissions by 2050. Swire Bulk said that it has reduced its carbon intensity by 21% from the 2014 baseline.   
On the other hand, K+S supports has set the target to reduce CO2 emissions (Scope 1 and 2 of the production sites) by 10% by 2030 compared with 2020. A climate protection fund has been set up to actively promote the energy transition.
In addition to the Scope 1 and 2 climate target, K+S has wants to reduce transport logistics emissions (Scope 3) by 10% until 2030.
Over the last few decades, K+S reported an 80% emissions reduction compared to 1990 due to the deployment of highly efficient technology.
"As a mining company, K+S is aware of its responsibility and in the area of logistics, will stand by the side of its long-term partner Swire in the implementation of zero emissions and provide support in all areas. Our goal will be to provide our customers in Europe and overseas with a low-emission value chain from the production site to the customer in the long term," Patrick Lieberam, Senior Vice President Supply Chain Management of K+S, said.
"The area of decarbonization is of utmost importance and both companies understand that it is only through collaboration across all stages of the maritime value chain that we can bring about change and achieve essential emissions savings. As part of the Swire Group, there is a clear commitment from our shareholders, John Swire and Sons, and the entire organization towards sustainability and operating responsibly for the long term so that our business and the planet can thrive. We look forward to working with K+S to further move the needle on reducing carbon emissions," Peter Norborg, CEO of Swire Bulk, added.