KSOE scores big, snaps up orders for 8 new ships and one FPU
South Korean shipbuilding heavyweight HD Korea Shipbuilding & Offshore Engineering Co. (KSOE) has signed orders worth billions of dollars for eight newbuild vessels and one floating production unit (FPU).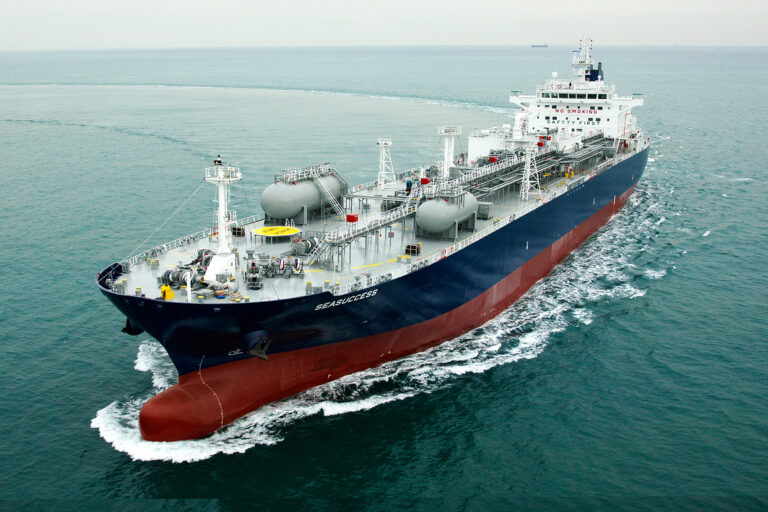 According to the company's stock exchange filling, the orders encompass three liquified natural gas (LNG) carriers, two liquified petroleum gas (LPG) carriers and four pure car and truck carriers (PCTCs).
The LNG carriers, worth KRW 686.1 billion ($527 million), will be constructed for an unnamed shipowner in North America. The vessels are slated for delivery in stages by October 2027. Hyundai Samho Heavy Industries Co., a subsidiary of KSOE, will build the ships at its shipyard in Ulsan.
Another KSOE's affiliate, Hyundai Mipo Dockyard (HMD) will build LPG carrier pair under a deal worth KRW 185.1 billion ($142.3 million). The 400,000 cbm vessels are planned for delivery by the end of March 2026. HMD said in its regulatory filling that the units will be constructed for an undisclosed shipper from Europe.
In addition, HMD will also work on four newbuild PCTCs. The shipbuilder will construct the vessels for a shipping company from the Middle East. The PCTCs, which are scheduled for delivery by the end of June 2027, are worth KRW 683.4 billion (525.7 million).
KSOE's shipbuilding unit HD Hyundai Heavy Industries (HHI) received a KRW 1.57 trillion ($1.19 billion) contract to deliver an FPO to a company from Mexico. According to the local media reports, the firm in question is energy major Woodside Energy Group. The 44,000-ton FPU will be deployed off the east coast of Mexico in the first half of 2027.
Since the beginning of this year, KSOE has inked $14 billion worth of orders to build 105 vessels and one FPU, or around 90 percent of its yearly order target of $15.74 billion. Two weeks ago, the South Korean shipbuilding giant announced it received a contract to build four product carriers for an undisclosed African shipper.
The year 2022 for South Korean shipbuilders was a very successful year when it comes to orders for the construction of the vessels. In 2022, KSOE won $24.0 billion (197 vessels) worth of orders, 38 percent more than its target ($17.4 billion).