KSOE scores order for 2 LNG carriers
South Korean shipbuilding giant Korea Shipbuilding & Offshore Engineering (KSOE) has secured the order for two LNG carriers to be constructed by its unit Hyundai Heavy Industries.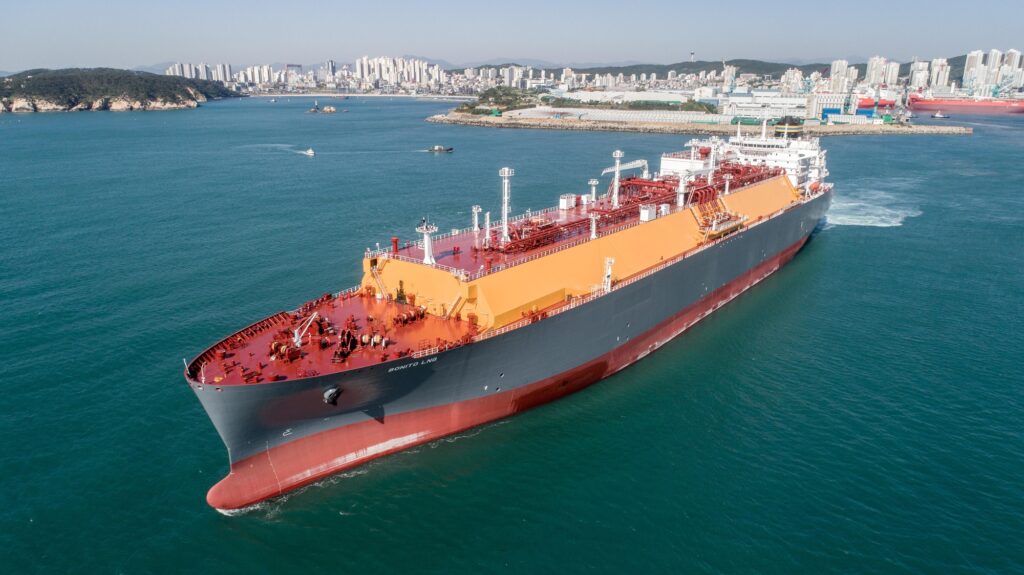 The deal to build ten ships, of which two are LNG carriers, amounts to $1 billion (1.1 trillion won).
The two LNG carriers are to be delivered by the end of 2023. Their order amounts to $385 million (438 billion won). It is signed with an Oceanian company, KSOE said in a regulatory filing.
The LNG carriers will have a capacity of 174,000 cubic metres and will be built by Hyundai Heavy Industries.
The others vessels included in the order are a 91,000-cubic metre liquefied petroleum gas (LPG) carrier ordered by a Greek company, and two more ordered by an another undisclosed company. Two will be built by HHI and the one by Hyundai Samho Heavy Industries.
Hyundai Samho Heavy Industries will also build a 300,000-tonnes oil tanker and deliver it by the second half of 2023 to a European company.
Also included in the order are four 115,000-tonnes petrochemicals carriers from a European company.