Lekoil awaits judgement on Nigerian offshore license
The Nigerian Federal High Court will deliver its ruling regarding Lekoil increasing its stake in license OPL 310 offshore Nigeria in late March.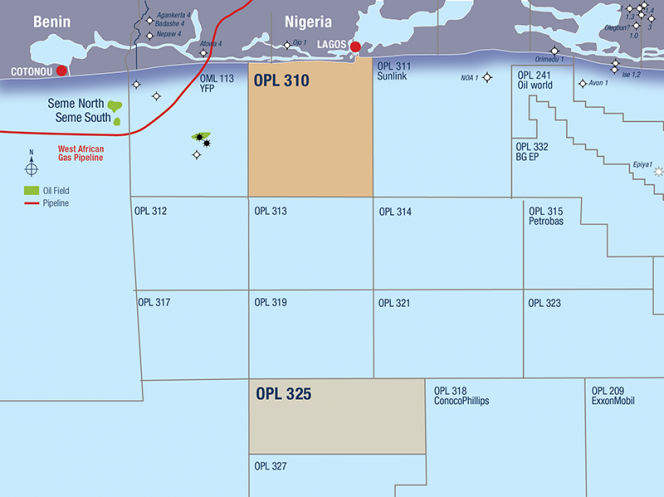 Lekoil, which holds an unconditional 17.14 percent interest in the OPL 310 located in shallow water offshore Lagos, is hoping the court will resolve the long-awaited delay over a ministerial consent which will grant an additional 22.86 percent interest in the block.
The 22.86 percent interest, for which the company has been awaiting consent, was bought from Afren Oil & Gas in early 2016.
After the Ministry of Petroleum Resources did not complete due diligence for the transfer of the stake, the company applied to the court in October last year to expedite the consent process and preserve the unexpired tenure in the license.
The company requested relief from enforcement of expiration of the exploration license in November 2018.
The initial hearing was held on November 29, last year when the court granted Optimum Petroleum Development Company, Lekoil's partner in the license, an application to be joined as the second defendant in the suit.
After the first hearing, the next one was rescheduled several times. The case ultimately appeared in front of a new judge on Thursday, February 7.
Lekoil said on Friday that the Federal High Court in Ikoyi heard the matters presented before it and would deliver its ruling on March 28, 2019.
The court also granted the company's application to hold in abeyance or suspend the unexpired term of OPL 310 pending the delivery of the court's ruling. That means that the license will not expire before the decision of the court is given.
Lekoil previously requested that the Federal Ministry of Petroleum Resources grants an extension of the license beyond February 2019 to recover over three years lost due to "regulatory delays beyond the company's control."
"The company understands that the Department for Petroleum Resources has made its recommendation for an extension to the Honourable Minister of Petroleum Resources and is currently awaiting a response to the recommendation for a potential extension from the President," Lekoil said.
Related news
List of related news articles