Lekoil gets new judge and hearing date for Nigerian offshore license
Africa-focused oil and gas company Lekoil has been given a new hearing date in front of the Nigerian Federal High Court in order to increase its stake in license OPL 310 off Nigeria.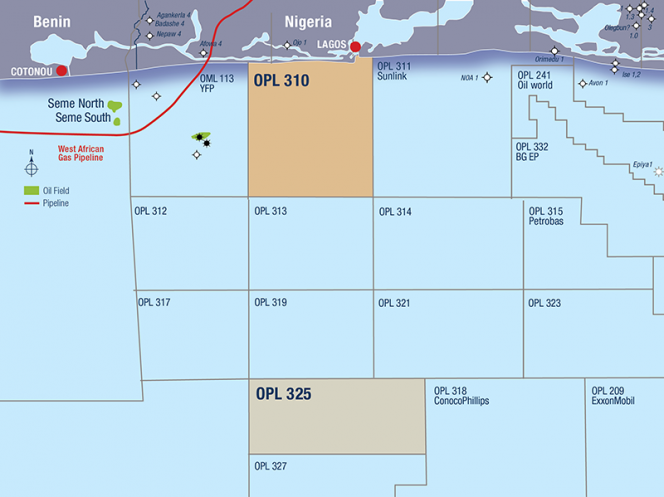 Lekoil holds an unconditional 17.14 percent interest and an additional 22.86 percent interest, subject to Ministerial consent, in the OPL 310 located in shallow water offshore Lagos.
The 22.86 percent interest, for which the company is still awaiting consent, was bought from Afren Oil & Gas in early 2016.
After the Ministry of Petroleum Resources did not complete due diligence for the transfer of the stake, the company applied to the court in October last year to expedite the consent process and preserve the unexpired tenure in the license.
The company requested relief from enforcement of expiration of the exploration license in November 2018.
The initial hearing was held on November 29 when the court granted Optimum Petroleum Development Company, Lekoil's partner in the license, an application to be joined as the second defendant in the suit.
At the time, the court acknowledged the urgency of the matter and ordered the accelerated hearing of the case. The next hearing had been scheduled for January 9, 2019.
Due to the judge being unavailable, the hearing was adjourned to a later date. The case was later re-assigned to Honourable Justice Hassan of the Federal High Court as the previous judge hearing the case was transferred out of Lagos.
Lekoil said on Friday that the case came up for mention before the new judge on Thursday, January 24.
The company added that a summary briefing was given and a subsequent adjourned court date of February 7 was assigned for the hearing.
"The parties remain in negotiations aimed at seeking a satisfactory conclusion for all parties on the […] matter. Lekoil and Optimum continue commercial discussions regarding the financial and technical obligations of both parties in the block once development work is underway," Lekoil stated.
Offshore Energy Today Staff