Liquidity boost for Talos Energy as it works to grow carbon capture and storage business
Houston-based oil and gas company Talos Energy has increased its liquidity, added an additional lender, and expanded financing flexibility for energy transition opportunities – including carbon capture and storage (CCS) – through a successful semi-annual borrowing base redetermination.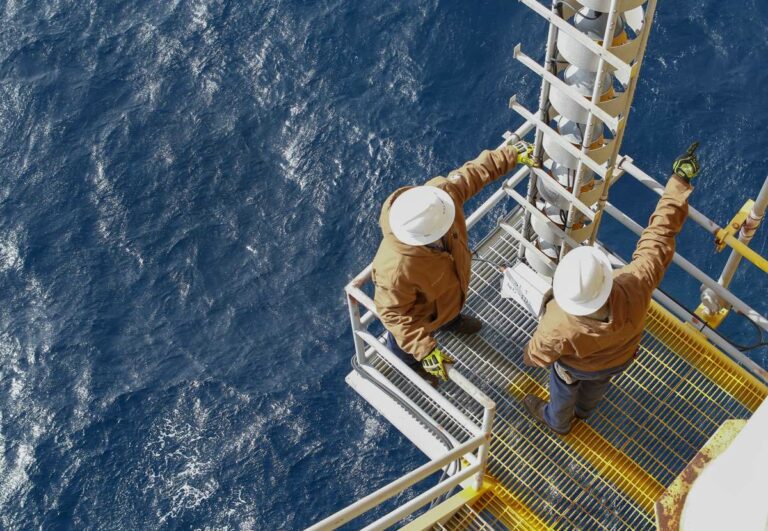 Talos Energy announced the successful completion of its semi-annual reserves-based loan (RBL) redetermination process on Tuesday. The firm added an additional lender to the loan facility and increased commitments from one other, adding a total of approximately $62 million of new commitments.
Timothy S. Duncan, Talos President and Chief Executive Officer, commented: "This successful redetermination process highlights the strong relationships we have with our lenders and the high quality of our asset base as we continue to attract capital and add flexibility to grow our business.
"We've steadily expanded liquidity throughout the year with a combination of debt paydown and increasing commitments and we expect that trend to continue as we approach our 1.0x – 1.5x leverage target in 2022 through additional debt reduction from free cash flow," Duncan added.
Talos Energy's borrowing base was reaffirmed at $950 million, while total commitments increased from $730 million to approximately $792 million, including one new major lender joining the loan facility with initial commitments of $50 million as the fourteenth lending bank.
"In the coming months, we expect to return our balance sheet to its pre-pandemic position of high liquidity, low leverage and no major maturities, and will do so while continuing our 20+ year track record of protecting equity shareholder value in the process. I believe that Talos is well-positioned for continued success in 2022," Duncan further stated.
Combined with additional RBL paydown from cash flow, the firm expects liquidity at year-end 2021 of over $450 million, representing approximately a $75 million increase from 30 September 2021, while liquidity is expected to increase further in 2022.
In addition, Talos Energy added key provisions to increase flexibility for early-stage, pre-FID investments in CCS business projects and other emerging energy transition opportunities. The company intends to progress stratigraphic well tests and other costs associated with Class VI injection permits, front-end engineering and design (FEED) and additional sequestration site leasing as part of its 2022 capital program.
As elaborated by Duncan, the additional flexibility to fund early-stage investments in its CCS business will allow Talos to advance its two identified project sites as well as continue to explore additional opportunities along the U.S. Gulf Coast.
"In the second half of 2021, our team has successfully won the only announced offshore CCS project site in the U.S. in Jefferson County, Texas," he reminded.
Based on Talos's preliminary understanding of the rock and fluid properties of the saline reservoirs of the project site, the firm expects it can ultimately sequester approximately 225 to 275 million metric tons of carbon dioxide from industrial sources in the area.
"We also announced what we expect could be the first active "point source" CCS project on the Gulf Coast with Freeport LNG, allowing for substantial decarbonization of their facility onsite," added Duncan.
This project will be immediately adjacent to Freeport LNG's natural gas pretreatment facilities. It will use a Freeport LNG-owned geological sequestration site and will permanently sequester CO2. The site is located near the point of capture with up to a 30-year injection term and Talos will serve as the project manager and operator, joined by its partner Storegga.
"In 2022, we plan to dedicate a small portion of our capital program to advancing these projects and other potential opportunities as we build a material, industry-leading CCS business unit for the future," concluded Duncan.
Last week, Talos Energy elected a former Noble Energy executive to lead its carbon capture and sequestration business.
The new role entails organizational leadership and P&L responsibilities, board accountability on sustainability matters as well as managing and developing key relationships with external stakeholders including CCS partners, suppliers, regulatory bodies, and investors.