LNG Croatia FSRU arrives at Viktor Lenac shipyard
Croatia's first floating storage and regasification unit LNG Croatia has arrived at the Viktor Lenac shipyard in Rijeka.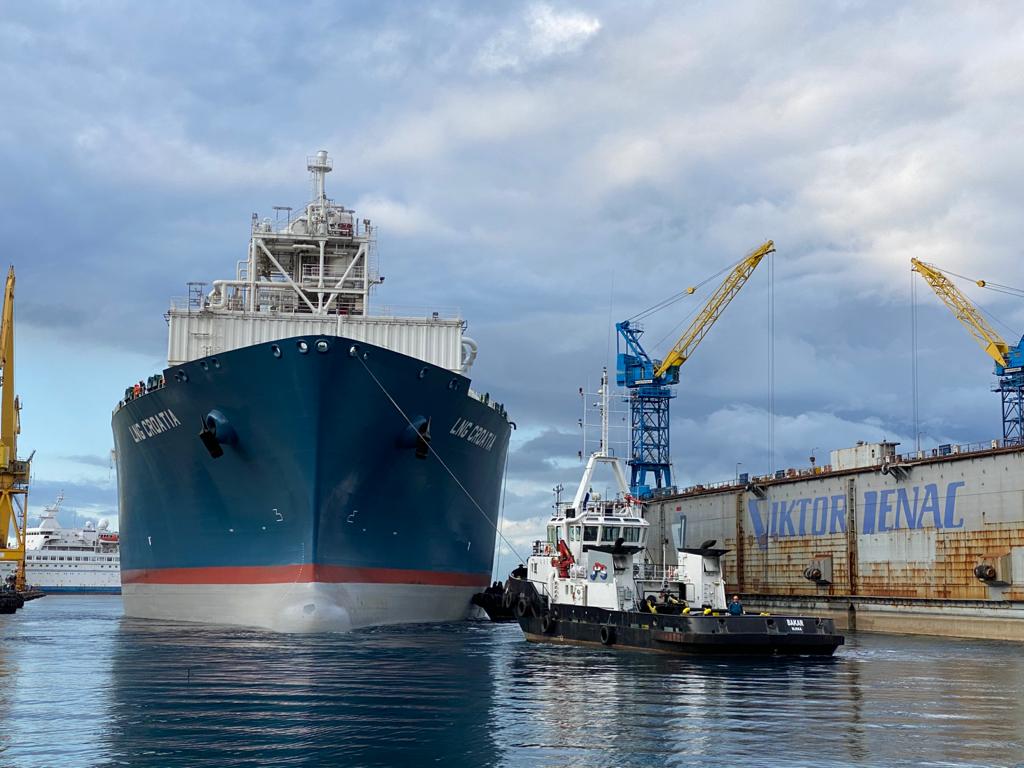 LNG Croatia, formerly known as Golar Viking, departed China's Huarun Dadong yard late last month. The vessel was delivered mid-September.
In its statement on Wednesday, the company developing the import facility on the island of Krk LNG Croatia said the FSRU will remain in the shipyard for up to four weeks.
There the additional final tests of specific systems will be carried out, the company said.
In accordance with the planned project activities, the arrival of the FSRU vessel at the location of the terminal is expected in early December this year.
At that point, all activities related to the commissioning of the terminal will begin. All the activities are being carried out with a view to start operations at the terminal on January 1, 2021.
Croatia's first LNG terminal will have the capacity to send up to 2.6 bcm per year of natural gas into the national grid.
The LNG import project costs 233.6 million euros ($276.8 million) with EU providing 101.4 million euros from the Connecting Europe Facility.