LNG Croatia FSRU marks new milestone
Croatia's LNG import terminal on the island of Krk, via the LNG Croatia FSRU, has completed the 100th LNG reloading operation from the vessel to a truck.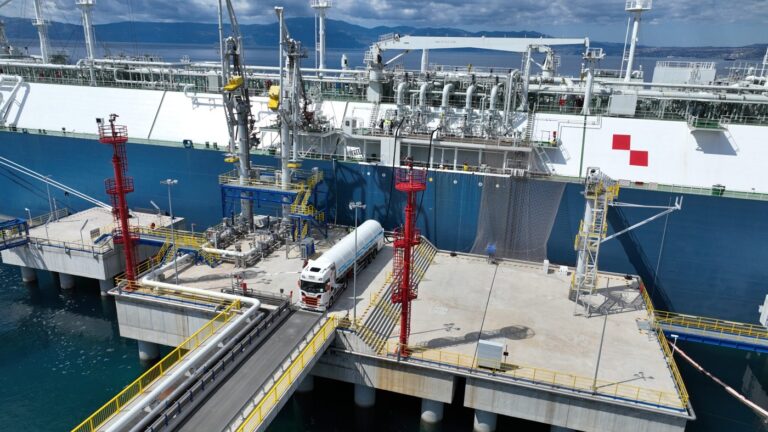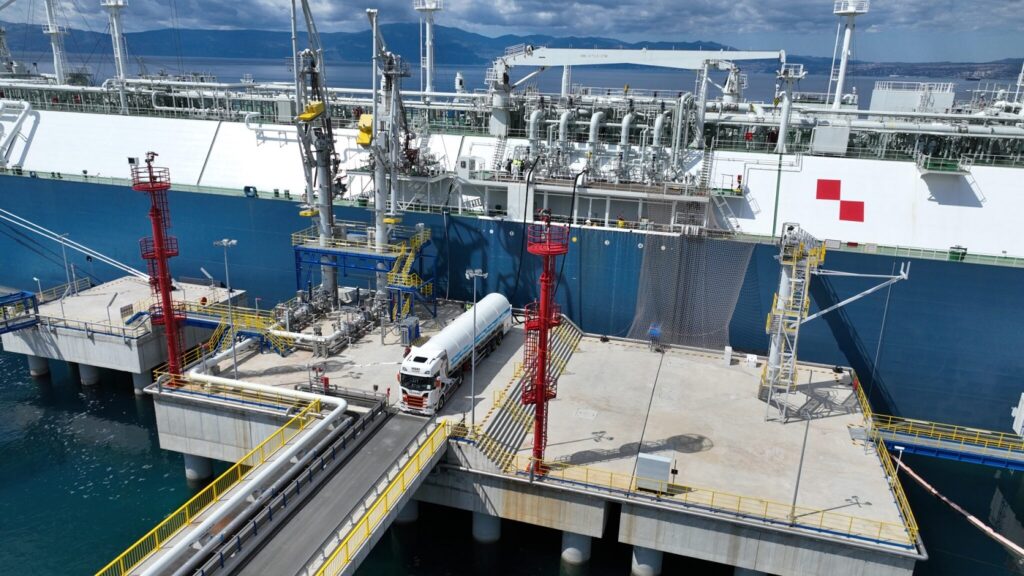 On 25 July, the 110th LNG reloading operation from the FSRU vessel to LNG transport trucks ( ship to truck reload operation) has been performed at the Croatia's LNG terminal.
This non-standard service has been available to terminal users as of mid-April 202. LNG Croatia says that all available slots have been booked so far, which indicates the market demand for this operation.
Approximately 40 operations per month are expected in the coming period.
LNG Croatia claims it is the first to perform a complex LNG reloading operation directly from the FSRU vessel to trucks. 
To remind, the terminal started commercial operations on 1 January 2021, after the commissioning of the FSRU vessel. Its full storage capacity is booked for the next three years, with 84 per cent booked until 2027.
The project cost €233 million, with the European Union providing €101 million.