LNG Croatia offering ship to truck reload services
Croatia's LNG import terminal on the island of Krk has started offering LNG reloading services from the LNG Croatia FSRU vessel to LNG transport trucks.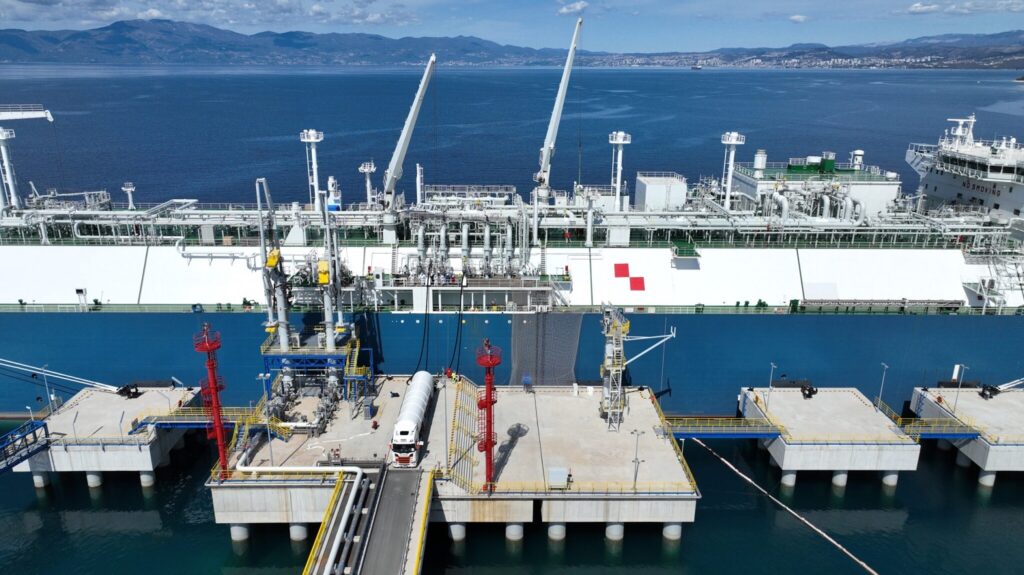 Croatia's LNG terminal operator launched this new non-standard service for terminal users. As of 11 April, the terminal users can arrange ship to truck reload operations.
On monthly basis, terminal users will be able to book approximately 40 slots for the arrival of LNG trucks.
LNG Croatia claims it is the first to perform a complex LNG reloading operation directly from the FSRU vessel to trucks. Because of this, it sees itself as unique in the world of the LNG industry.
Croatia's Krk LNG terminal began operating commercially on 1 January 2021, after the commissioning of the FSRU vessel LNG Croatia.  It has the capacity to send up to 2.6 billion cubic metres per year of natural gas into the national grid.
Its full storage capacity is booked for the next three years, with 84 per cent booked until 2027.
Earlier this month, Slovenian economy and infrastructure ministers visited the terminal due to the current energy situation. They expressed interest in booking the capacity of the LNG terminal to ensure alternative gas supply routes to Slovenia.