LNG giant JERA starts Ohgishima city-gas plant ops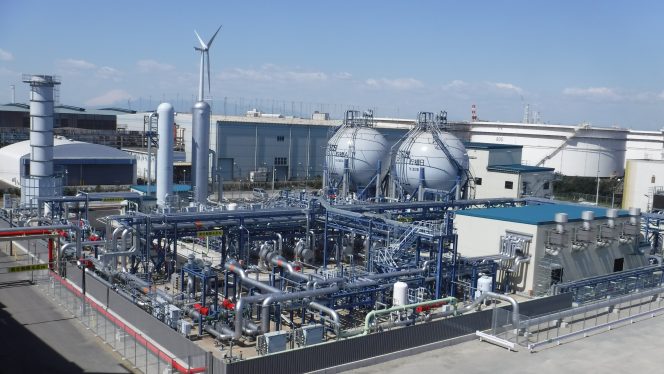 ---
Japan's LNG importing giant JERA, said the Ohgishima City Gas Supply JV it has established with its compatriots JXTG and Osaka Gas kicked off operations at the city gas production and supply facility in Kawasaki city.
The facility will produce approximately 1.1 million tons of city gas per annum by mixing natural gas and liquified petroleum gas, JERA said in its statement.
JERA will use this city gas mainly as fuel for the Shinagawa Thermal Power Station, while JXTG and Osaka Gas will use it mainly for city gas retailing.
JXTG and JERA will also use it as a raw material for hydrogen production at the hydrogen station business in Tokyo's Oi area in which both companies participate, the statement reads.
JERA will operate the facility and supply its natural gas, JXTG will supply the LPG used to adjust the calorific value, and Osaka Gas will support facility operation
Related news
List of related news articles