LNG-powered Silver Nova handed over to Silversea Cruises
German shipbuilder Meyer Werft has handed over Silver Nova, an LNG-fueled cruise ship, to Monaco-based cruise line Silversea Cruises.
The delivery was announced on 21 July in a brief social media update by Meyer Werft. The 54,700-ton ship is part of a newbuild project known as Project Evolution, and it is the first in the future line of Nova class ships.
The ship is expected to achieve a cruise industry-first – local emission-free operation in port by using fuel cells and batteries. The new hybrid technology will also allow it to achieve a 40% overall reduction in its greenhouse gas (GHG) emissions per double suite when compared to its previous class of ships.
Silver Nova will use LNG as its main fuel and feature a hydrodynamic ship design.
On 10 June, the Dutch supplier of low and zero-emission fuels, Titan, completed a gas-up and bunkering operation using the Green Zeebrugge LNG bunkering vessel to provide LNG for this newbuild cruise ship in the seaport Eemshaven in Groningen, The Netherlands.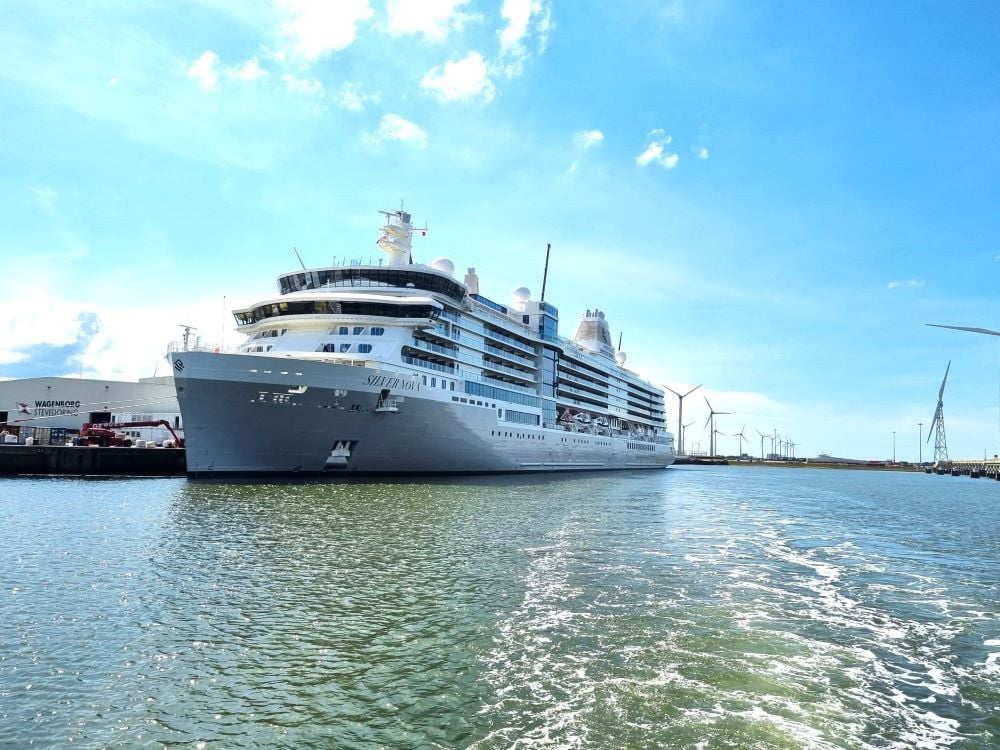 The operation involved the delivery of 900 cubic meters (cbm) of LNG to the Silver Nova. Notably, 96% of the total volume delivered was used for bunkering purposes, showcasing the vessel's strong commitment to reducing emissions, Titan said.
The second ship in Silversea's pioneering Nova class, Silver Ray, is expected to enter service in the summer of 2024.
Follow us: