LOTOS, PGNiG bunker LNG-fueled pair in Gdańsk and Gdynia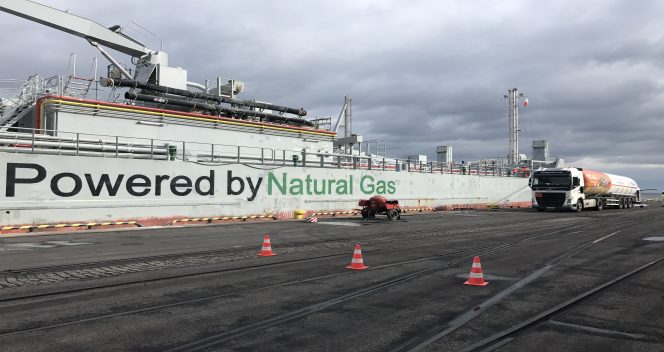 ---
Polish oil and gas company PGNiG and its compatriot LOTOS have completed two LNG bunkering operations over a six-day period from March 13 through March 18. 
These are the first operations of this kind carried out at seaports in Gdańsk and Gdynia, PGNiG said in a statement.
On March 13, 54 tonnes of LNG fuel (32,000 Nm3 of gas) were injected into tanks of the Fure Valo vessel. The second bunkering took place on March 18 when 18 tonnes of LNG fuel (10,800 Nm3) from single tanker truck were loaded into tanks of the cement tanker Ireland.
"This is a milestone in the development of this market in Polish seaports, which will significantly increase their competitiveness," said Henryk Mucha, president of PGNiG Obrót Detaliczny.
According to the directive on the development of alternative fuels infrastructure, by the end of 2025 at the latest, a sufficient number of LNG bunkering points should be created in seaports. In the case of Poland, these are to be Gdańsk, Gdynia, Szczecin and Świnoujście.
From now on, the LNG bunkering service enters the permanent offer of both entities and can be provided in both Tri-City ports, PGNiG said.
Related news
List of related news articles