Low oil price environment not "business as usual" for Otto Energy
Australia-based oil and gas company Otto Energy has taken measures to mitigate the effects of the low oil price environment.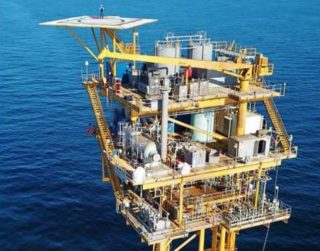 Otto Energy said on Monday that operations in the new low oil price environment would not be "business as usual" and that it intended to focus on protecting its existing business and assets and completing the Green Canyon 21 development program in the Gulf of Mexico.
Partners in the South Marsh Island 71 asset, Byron Energy and Otto, responded to the impact of the current oil price environment last week with the reduction of production from the F1 well in the Gulf of Mexico following a rapid drop in Louisiana Light Sweet spot oil prices.
Given the volume being produced approximates the hedged volumes that Otto holds there, it is expected to have minimal impact upon cashflows by taking this course of action.
It is expected that short term oil prices will fluctuate significantly, with oil prices already recovering over $10 per barrel since taking the action to shut-in production, and SM 71 production rates will be adjusted continuously dependent upon any favourable changes in oil price.
In addition to these initiatives, Otto said that the running costs of the Houston office would be reduced by approximately 40 per cent against budget and 50 per cent against 2018/19 actual costs through a series of initiatives including unpaid furloughs, reduced hours, and reductions of 30 per cent in base salaries for staff and contractors.
Otto made several other actions to mitigate the effect of the low oil prices. Namely, the board and managing director have confirmed that they would be taking up their full entitlements in the current capital raise.
John Jetter has been elected as chairman following the resignation of long-standing director Ian Boserio while the board decided to immediately reduce their director fees by 50 per cent for the next six months.
Jetter will also lead a board renewal process following completion of the capital raise while managing director Matthew Allen offered to reduce his compensation by 50 per cent, subject to the U.S. Department of Labor consents.
Allen stated: "The rapidity of change in the current business conditions present significant challenges for any business to respond and change direction. Otto has worked across the board and staff to significantly change the cost base of the organization to ensure that it remains viable through the current industry downturn.
"There are going to be significant challenges across the industry as major demand destruction, soaring global oil storage and interrupted supply chains due to COVID-19 play through. Given many of the higher cost segments of the oil and gas industry are significantly hedged for the coming 12-24 months, the impact upon supply is going to take some time to work through the industry before we see significant structural changes.
"Despite these difficult conditions Otto has in recent weeks managed to inject significant additional capital into the company at this crucial time and in combination with the announced austerity measures Otto is now very well-positioned to weather the current storm."