LR, WorleyParsons, Ardent form decommissioning consortium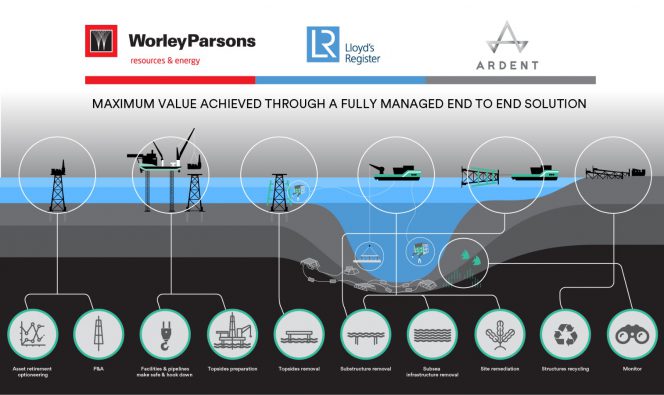 Lloyd's Register (LR), WorleyParsons, and Ardent have partnered up to create what they call a collaborative supply chain approach to global decommissioning. The partnership promises to offer an end-to-end solution "to reduce the decommissioning burden, risk and cost for operators."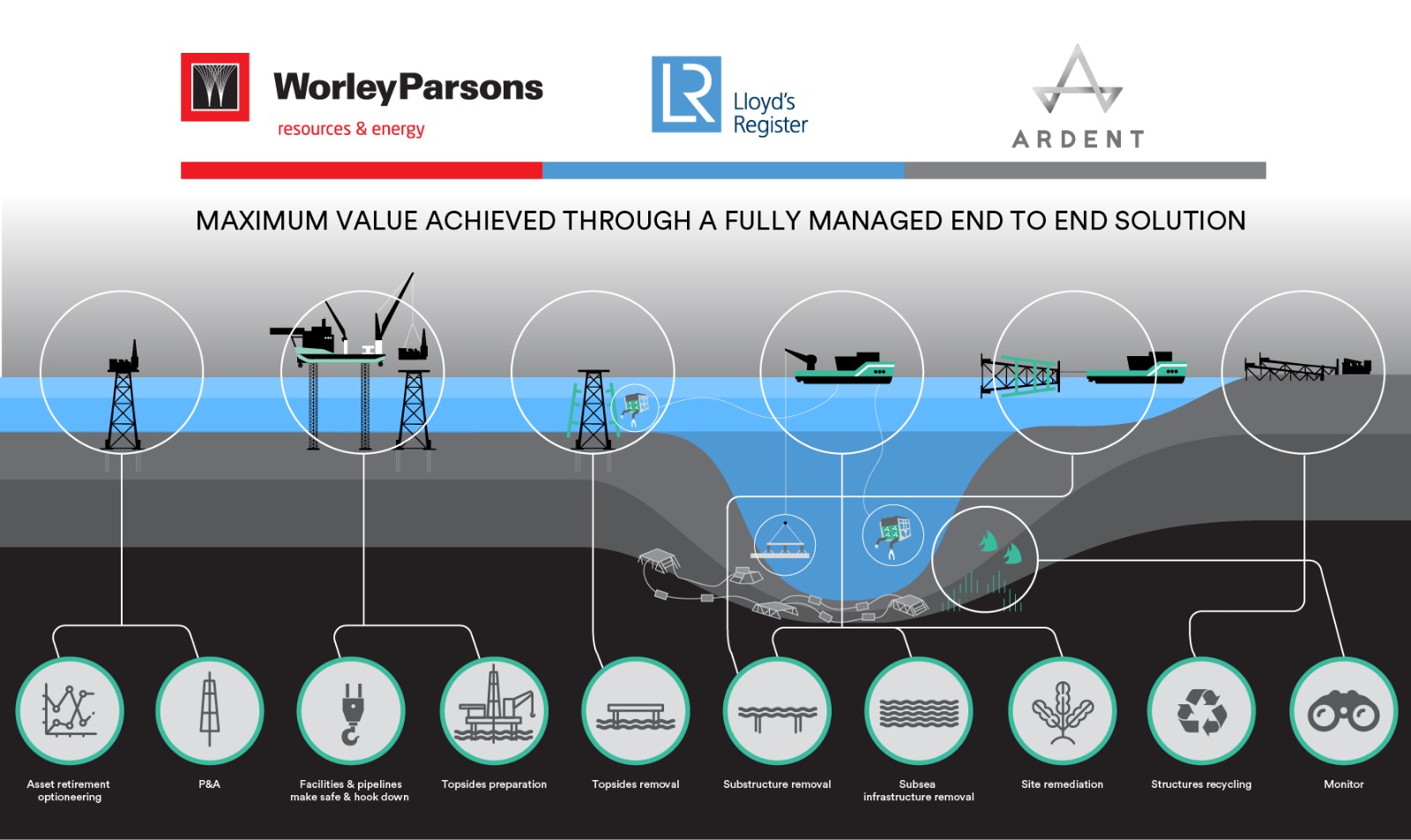 "This consortium offers a new, collaborative approach to decommissioning for operators," highlights Steve Gilbert, Director of Asset Management and Decommissioning from LR. "It represents a fundamental step change for the industry, aligning assurance, project management, and safe, fit-for-purpose removal and disposal.
Gilbert said the consortium would help cut the overall cost, time, and liability burden for operators when it comes to the sometimes daunting decommissioning; uncertainty, the colossal project scope, and the unknown long-term liabilities.
Peter Pietka, Ardent CEO, says: "We bring to the consortium over 150 years of maritime retrieval experience, as a global leader in salvage and wreck removal. Through our expertise, we are in the unique position of being able to apply techniques and learnings from other sectors such as marine wreck removal, to improve how to tackle the increasingly important challenge of decommissioning offshore oil and gas infrastructure."
The consortium promises to bring smarter decommissioning activities with end to end project management and execution for operators in Europe, Asia and Americas that include best practices from other sectors such as float and tow, used widely in salvage.
Furthermore, the consortium claims to offer "considerably more technical value for operators than rival partnerships"
In a statement on Tuesday, the consortium said its members "have a proven track record across all areas of late life and decommissioning. It can ensure project efficiency, regulatory compliance and cost certainty in the execution of decommissioning activities, wherever in the world the assets may be."
John Cox, Global Decommissioning Lead, WorleyParsons, says: "The value for industry is that our combined expertise covers the full decommissioning lifecycle. We have the unique capability to become well duty holders and take title of offshore structures plus we offer independent assurance throughout the decommissioning process. This consortium provides a new benchmark in cost-effective decommissioning activities, with safety and peace of mind for the operator."
Global spending on oil and gas decommissioning is expected to be $13bn per year by 2040.